Product
Social Content Platform
Project roles
Website design,
Development,
Marketing,
Quality Assurance
THE CHALLENGE
It all started with a question. Founders Tom Emmons and Nate Bernstein were chatting about the countless ways to share things like pictures, videos, presentations, and journals online, which brought them to this question: How do you share your knowledge and creativity in a way that's fun and engaging?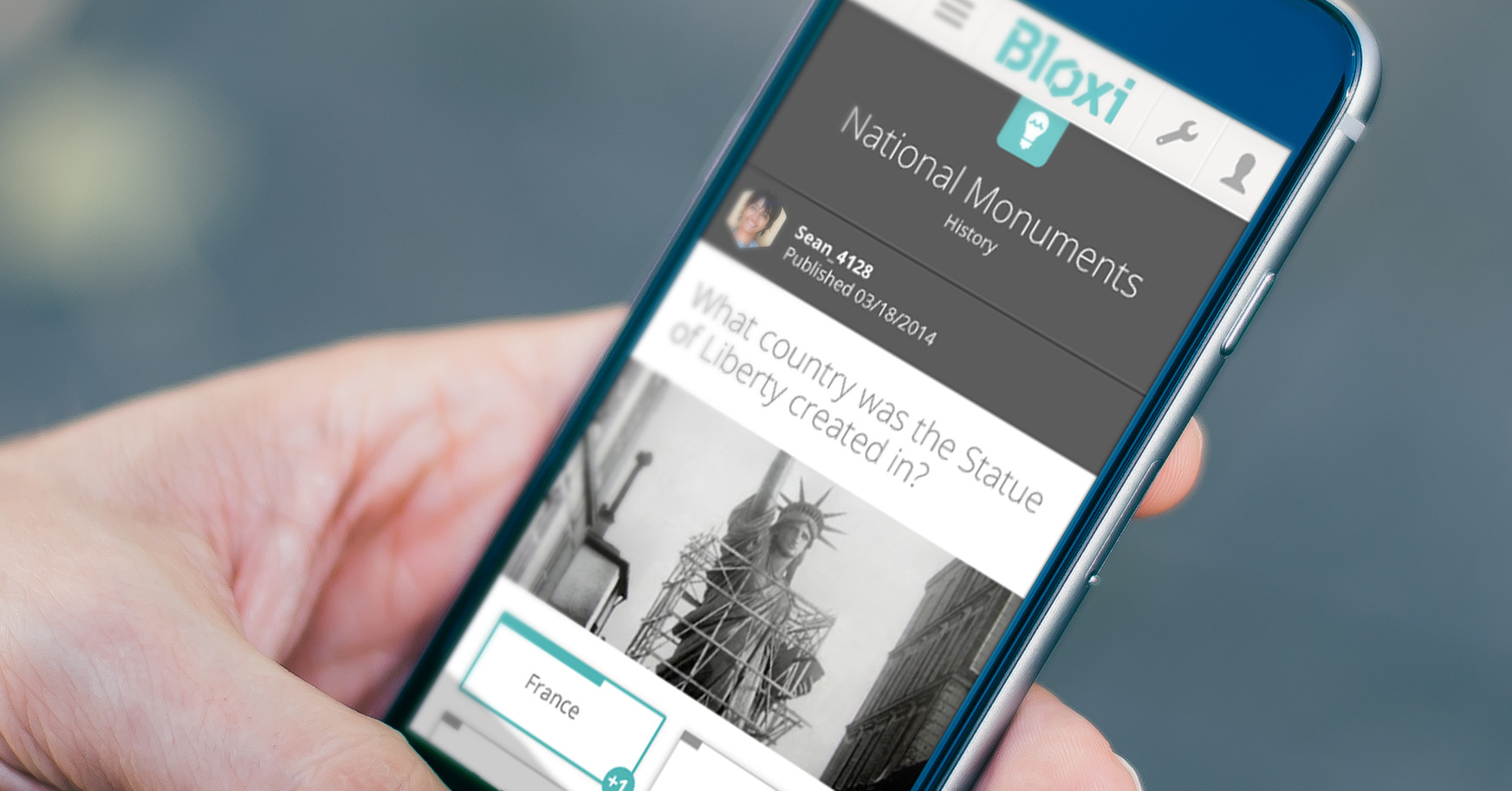 THE PROCESS
The answer to that question was Bloxi. Bloxi allows people and brands to create quizzes and share them with their friends and audience. We designed and developed Bloxi from the ground up, creating an easy-to-use, responsive interface and brand identity.
Using an Agile process, our team worked through wireframes, designs, and prototypes to craft each step of the user experience. We utilized an assortment of analytics and user testing to ensure the product we were building was a good fit for our target audience.
Bloxi was built as a single-page application using some of the latest technologies and frameworks, including MongoDB, Node.js, and Backbone.js. The site is completely responsive, so it functions beautifully on any device.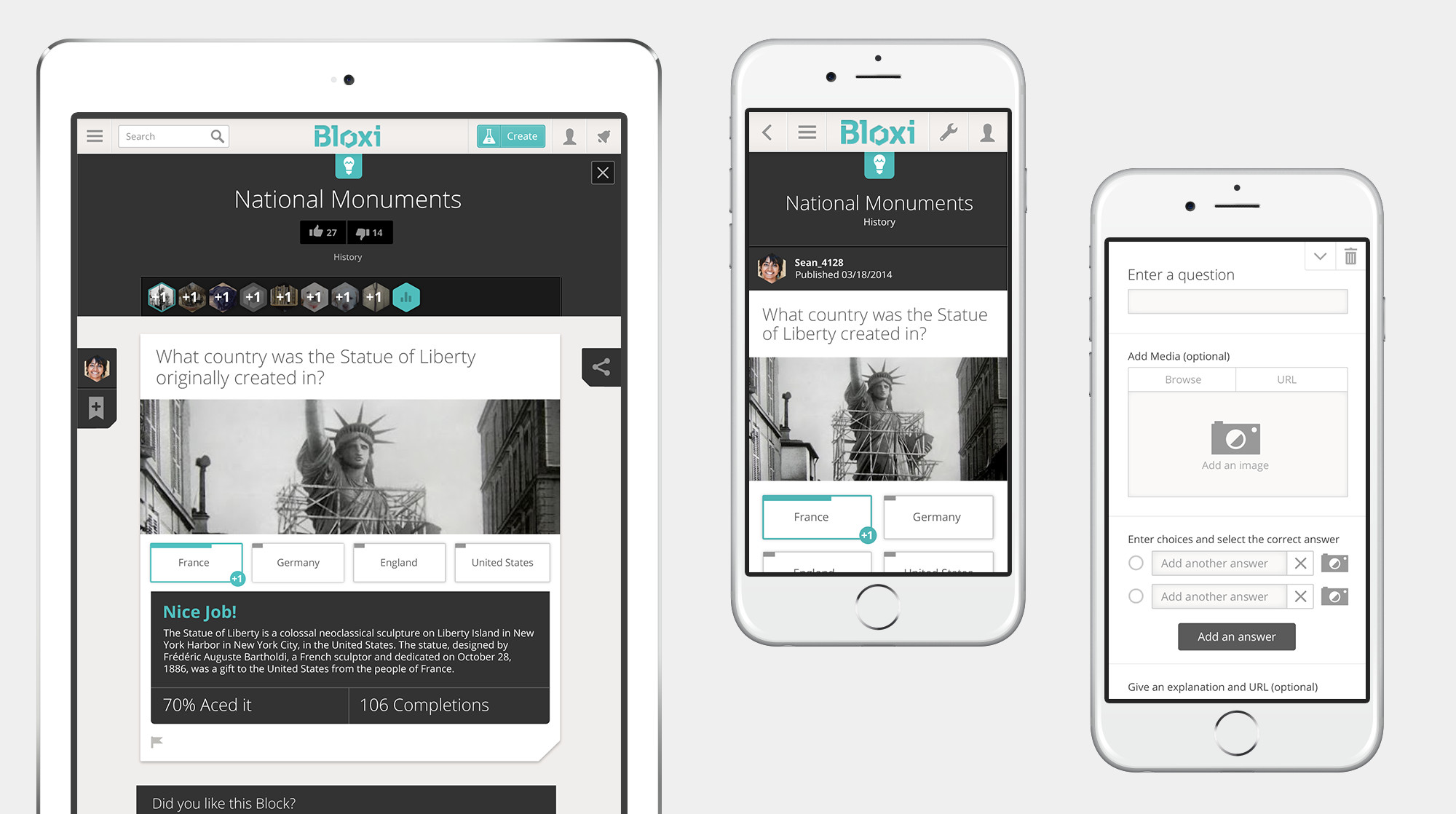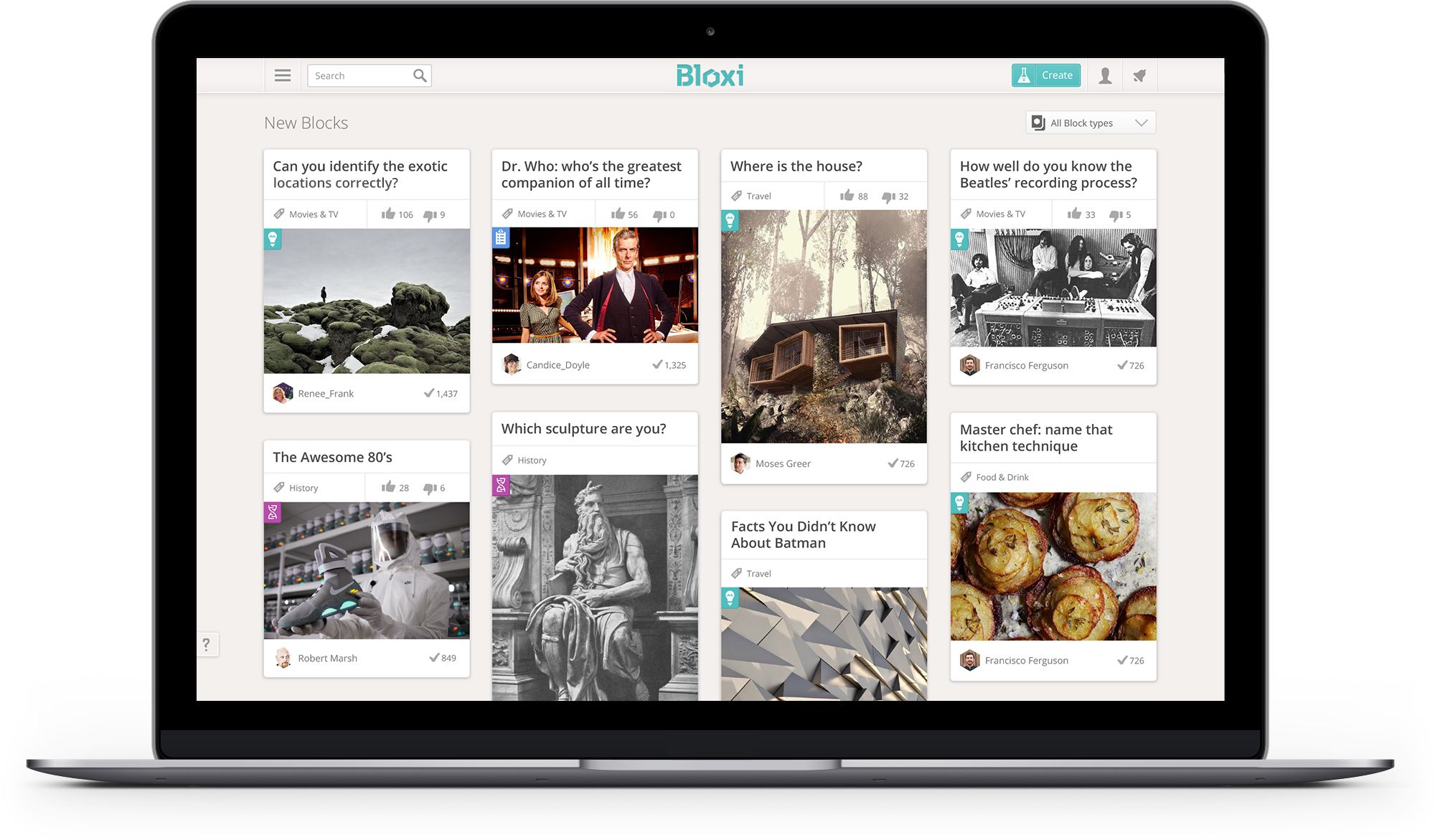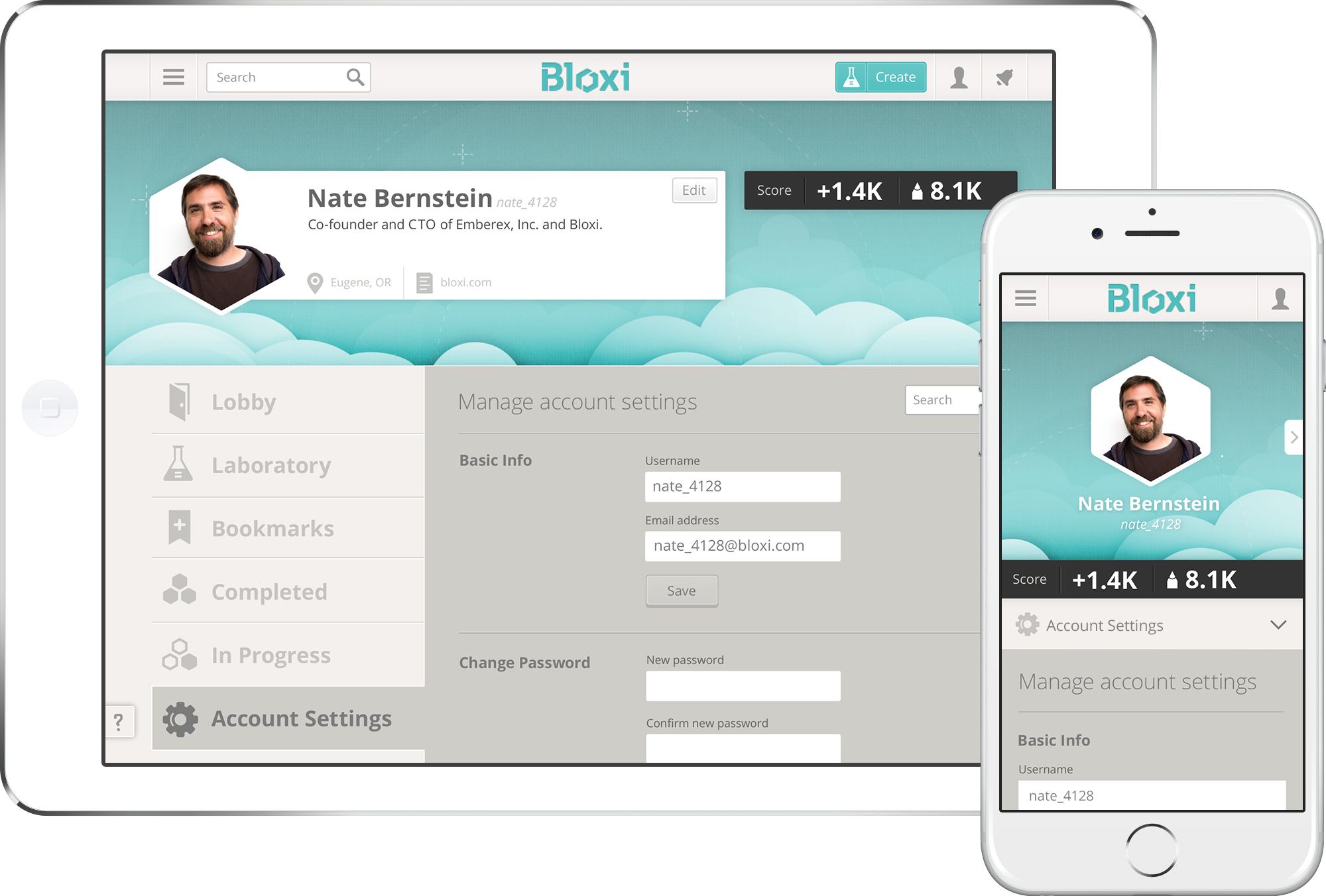 THE RESULT
Launched in March 2014, the site has a dedicated, growing user-base. In its first year, it had over 1,000 quizzes published and nearly 1 million quizzes completed by site visitors. So far, over 8,000 quizzes have been created and nearly 7 million quizzes have been completed by site visitors. Bloxi continues to grow as we utilize various analytics and perform usability testing to ensure that it meets the needs of our users.
Technology
MongoDB, Node.js, Backbone