TRACK & INDENTIFY HERITAGE TRAINS
Product
iOS Application & Application Server
Project roles
Application Design,
Development,
Quality Assurance
THE CHALLENGE
"Railfans" are people who are passionate about finding and tracking heritage train units. Often these trains pass through remote areas that are difficult to find. A local entrepreneur and train enthusiast approached us to create an iOS app that notifies railfans when heritage train units are approaching.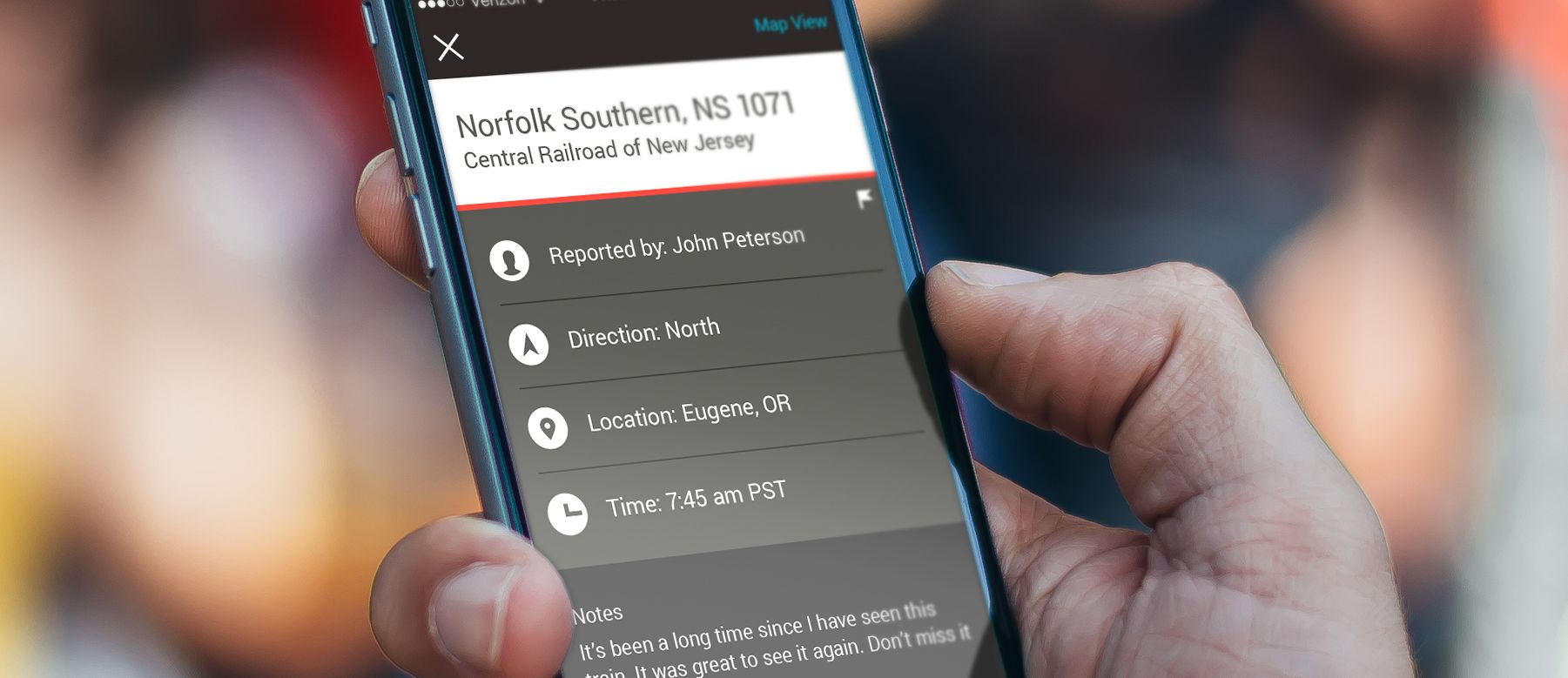 THE PROCESS
For this project we delved into the world of "Railfanning." We set out to build a powerful, user-friendly tool to allow railfans to track heritage units. Because trains often come through remote areas, we leveraged the GPS capabilities of a smartphone to make it easy for railfans to keep track of these units and notify their friends when a train is nearby.
We created detailed wireframes to establish functionality and usability. We then designed an easy-to-use interface and brand identity, complete with logo and other visual elements, to give the app a distinctive look and feel. For Clackety, it was not only important to have an application that was easy to use, but to create a brand identity that helped it to stand out in the app store.
Clackety was written using Apple's Swift programming language. MySQL and Laravel were used for the server component. We used Apple's Core Location and Push Notification technologies to allow users to receive real-time updates on trains passing through their designated areas.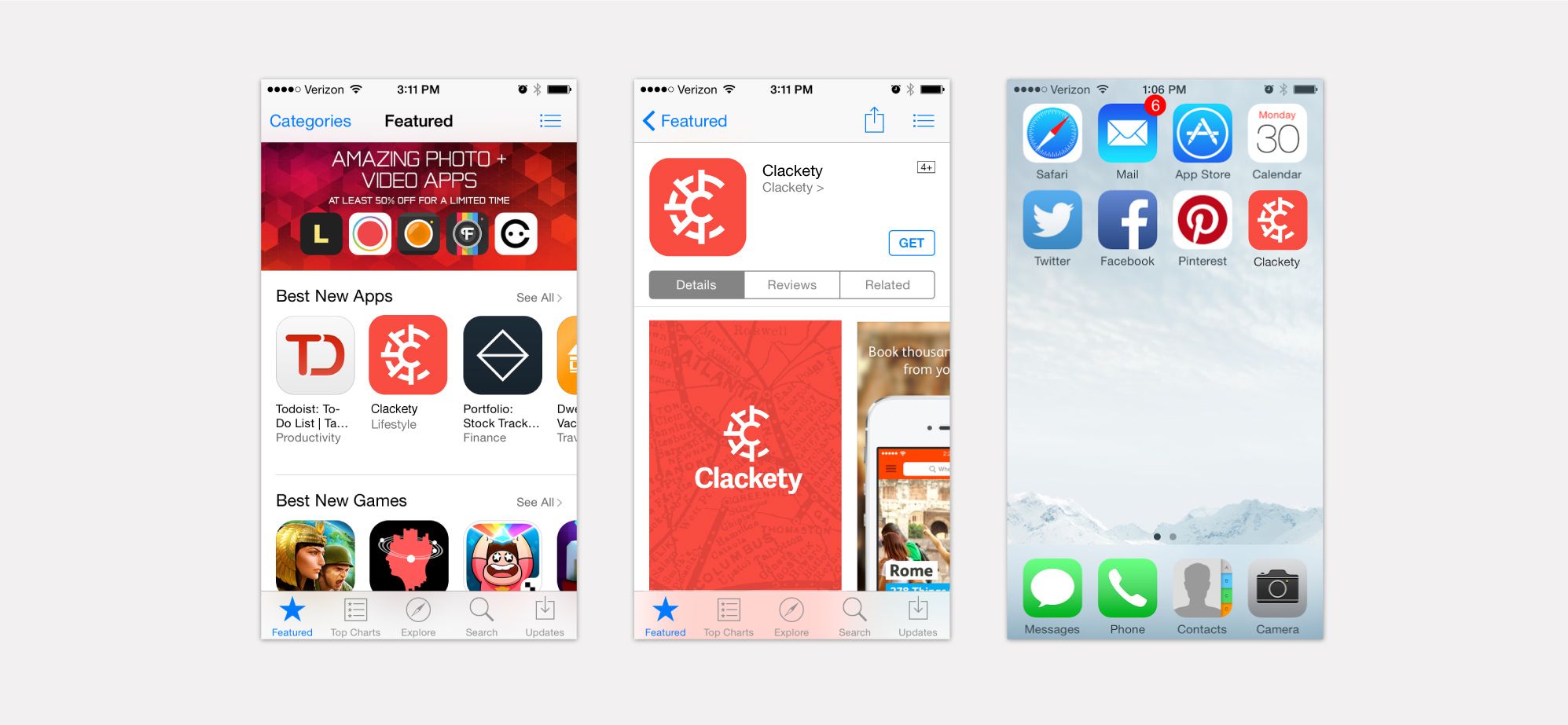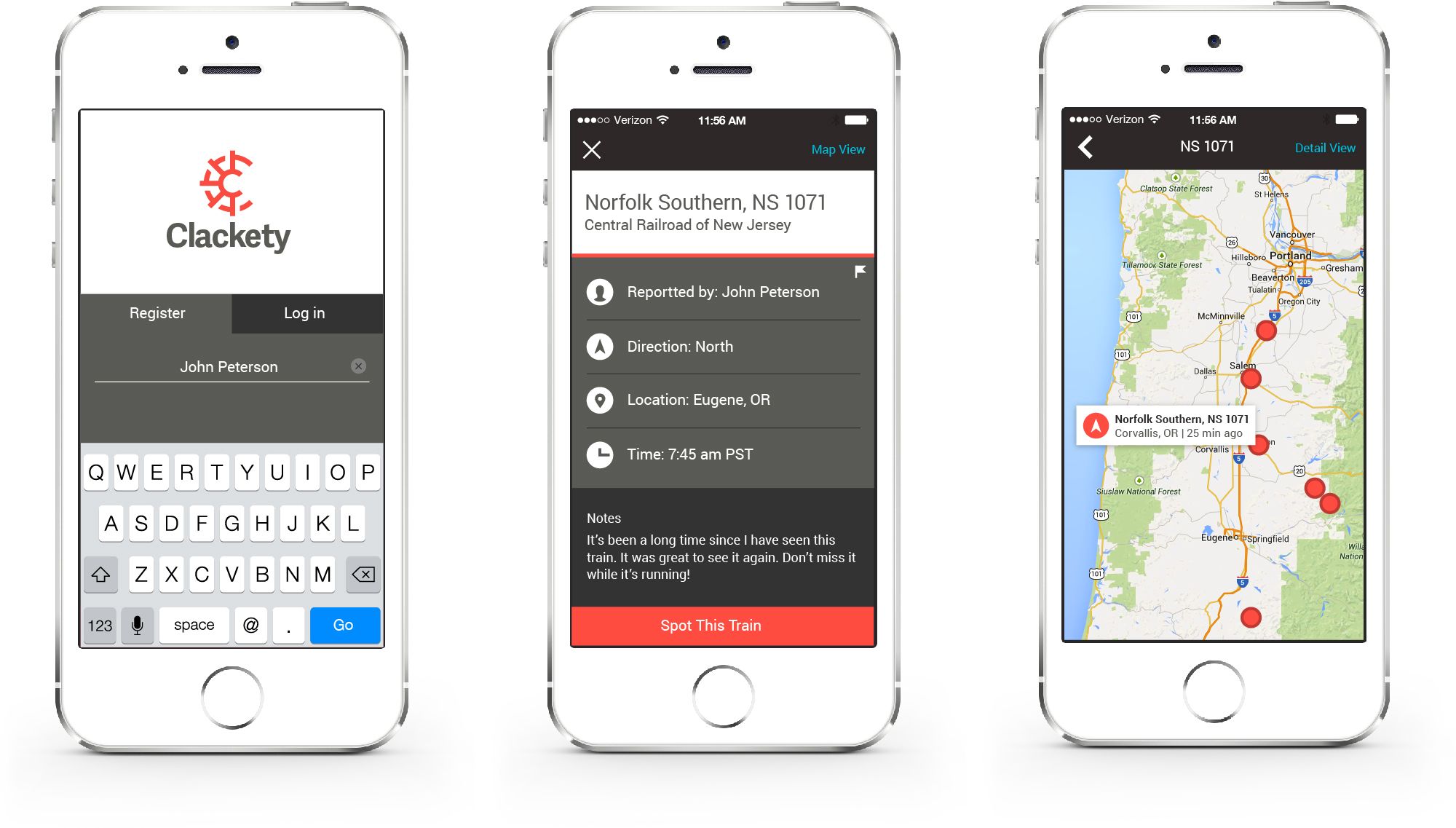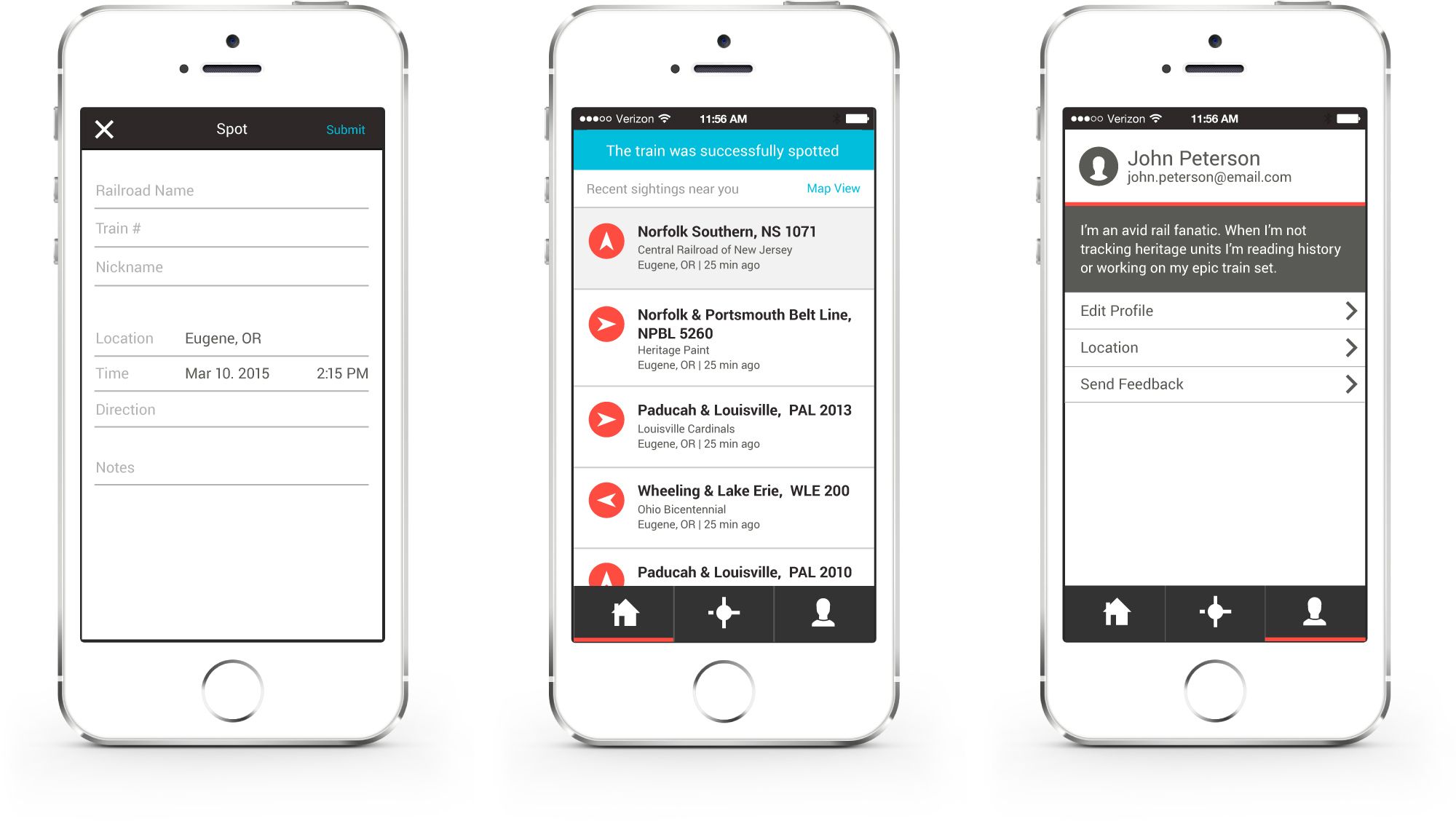 THE RESULTS
Clackety is a deceptively simple iOS app that allows railfans to track and identify their favorite heritage units.
Technology
Swift, MySQl, Laravel