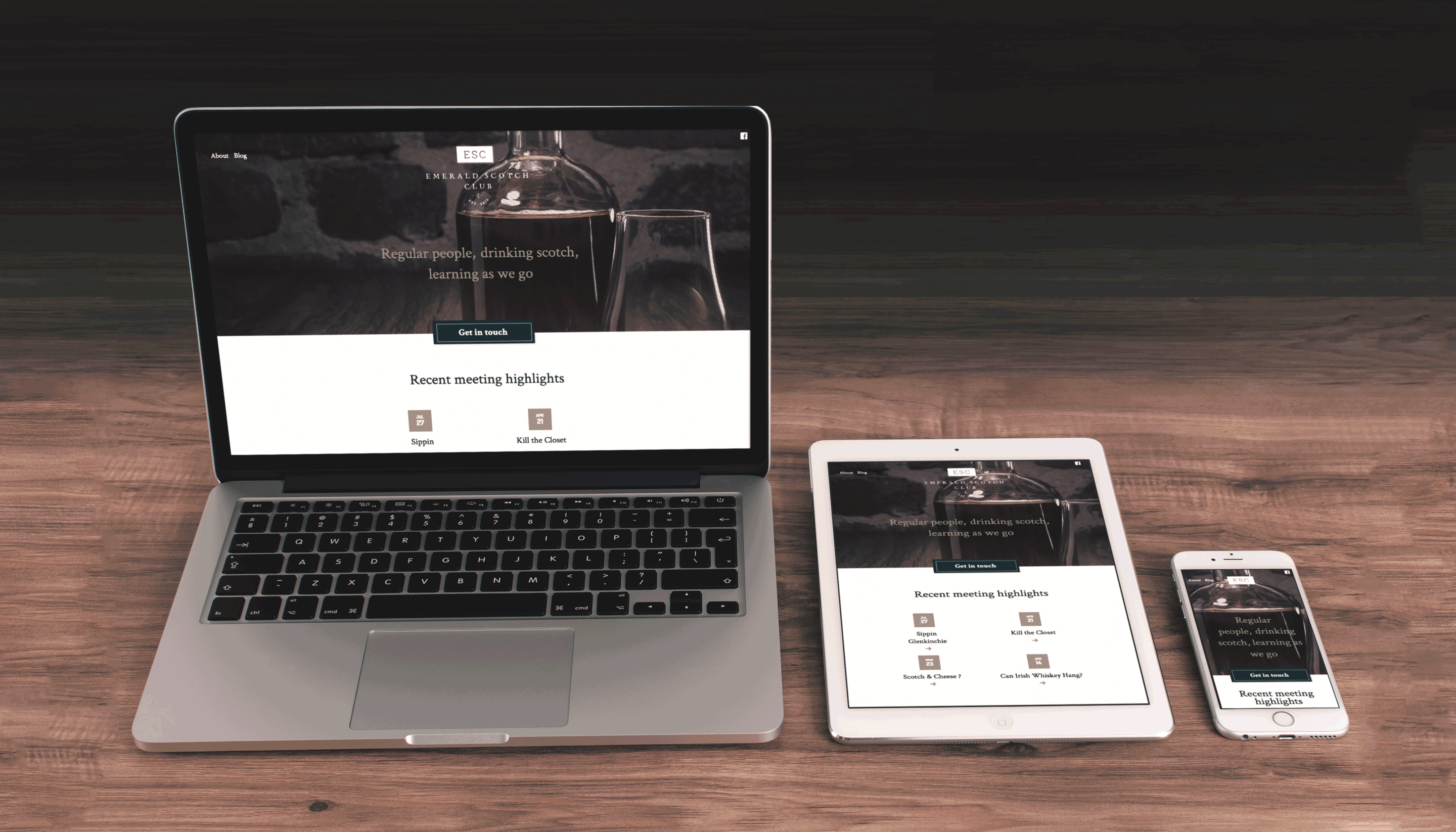 ESCAPING THE TASTE OF THE EVERYDAY
Product
Responsive Website
Project roles
Brand Development,
Site Design,
Site Development
THE CHALLENGE
This local Scotch club approached Emberex to create a simple website, where they could share meeting highlights, general information and a love of Scotch. The design challenge was in finding the right level of elegance while remaining unpretentious and welcoming.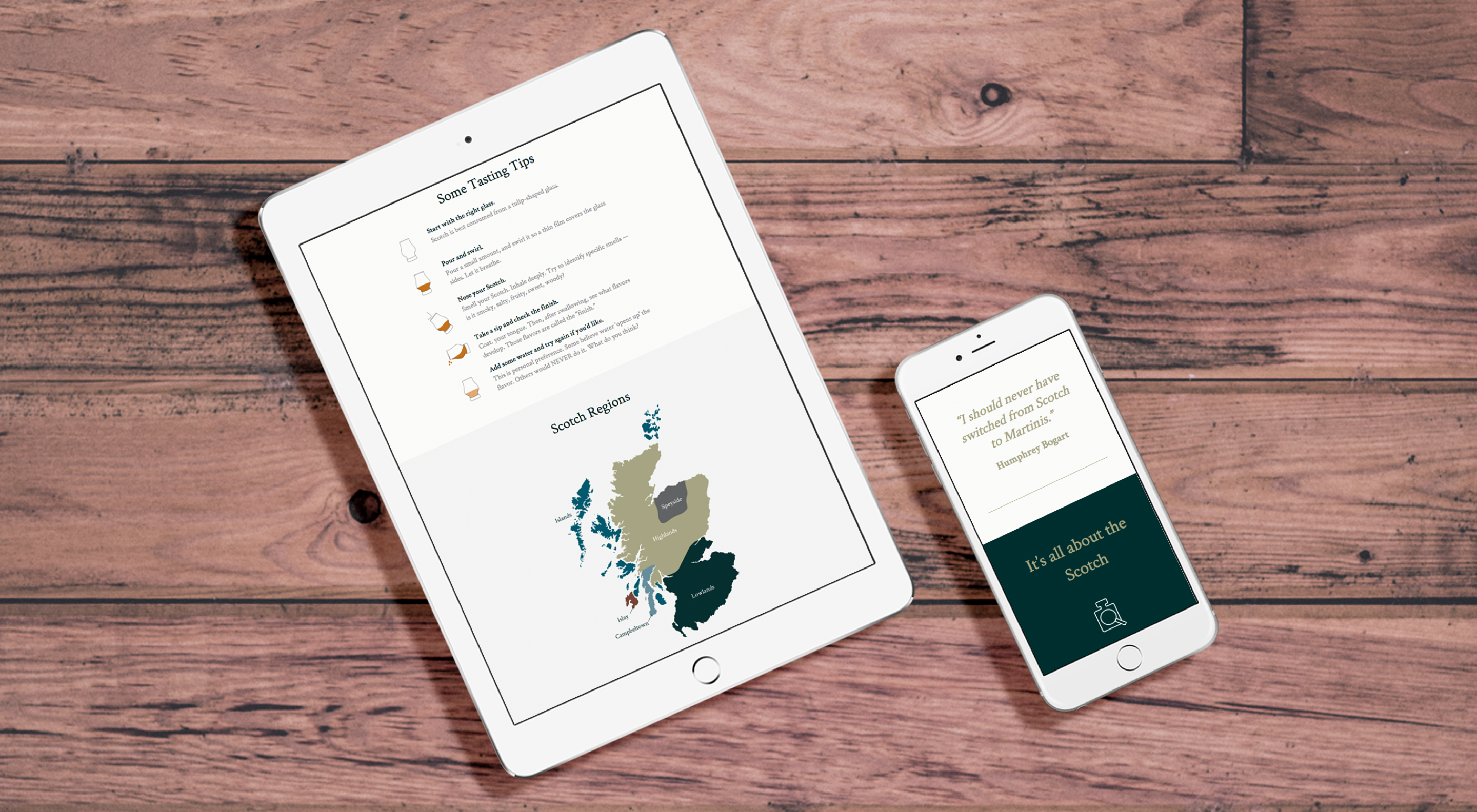 THE PROCESS
Like all good web projects, this one began with wireframing a plan and direction for the site. Once set, we designed custom icons and illustrations for ESC to help convey their desire to be your go-to place for Scotch knowledge and conversation in the Emerald City.
THE RESULTS
With the execution of this site, Emerald Scotch Club now has a home base — a place to go to check in, and connect with the latest Club information. The hope is that people who might have been interested but haven't joined will now be able to get an overview of the mission and goings-on before they join, and that current members will feel more a part of something meaningful.
Technology
Sketch app, Anima Launchpad, WordPress