ANALYZE POLICY-RELEVANT DOCUMENTS
Product
Government Policy Analytics
Website
Project roles
Site Design,
Development,
Data Migration & Integration
THE CHALLENGE
QuantGov approached Emberex with two old sites that were dated and confusing. They requested that we combine them into a single site featuring modern and intuitive designs and user experience. The main goals of the redesign were to provide users with easy access to research data, including quick reference charts and graphs, as well as downloadable data files.

THE PROCESS
We proposed wireframes featuring a "card" layout system that presents one-click access to the most important data. Additionally, the new look-and-feel includes clean design elements and icons, making navigation intuitive and straightforward. Together, these improvements created an experience that was significantly easier to use and more enjoyable than the previous system.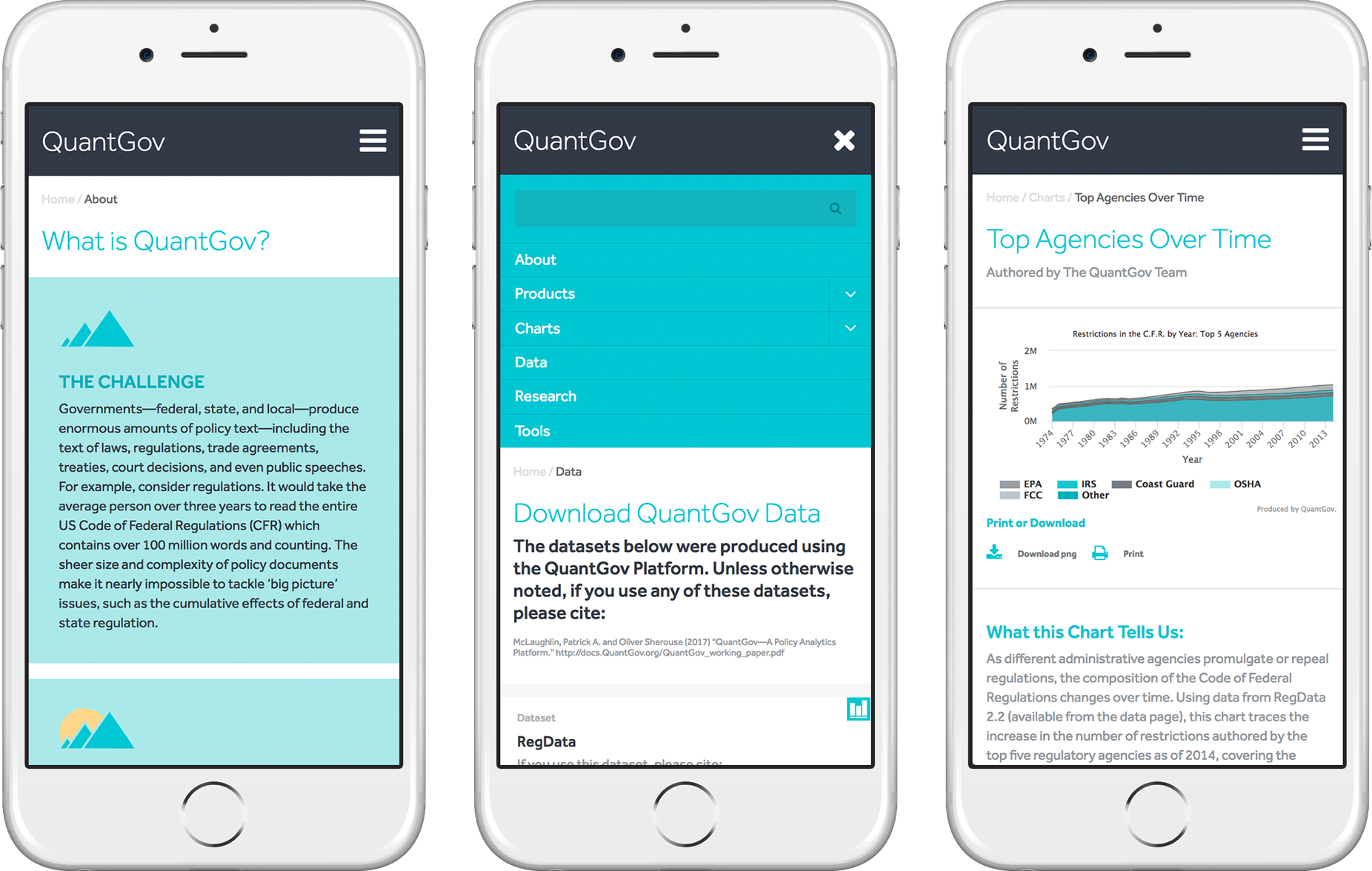 THE RESULTS
QuantGov now has a site that reflects the importance of their work and gives users access to their ground-breaking technology and data - all with a pleasant and easy user experience.
Technology
WordPress, Sage Theme