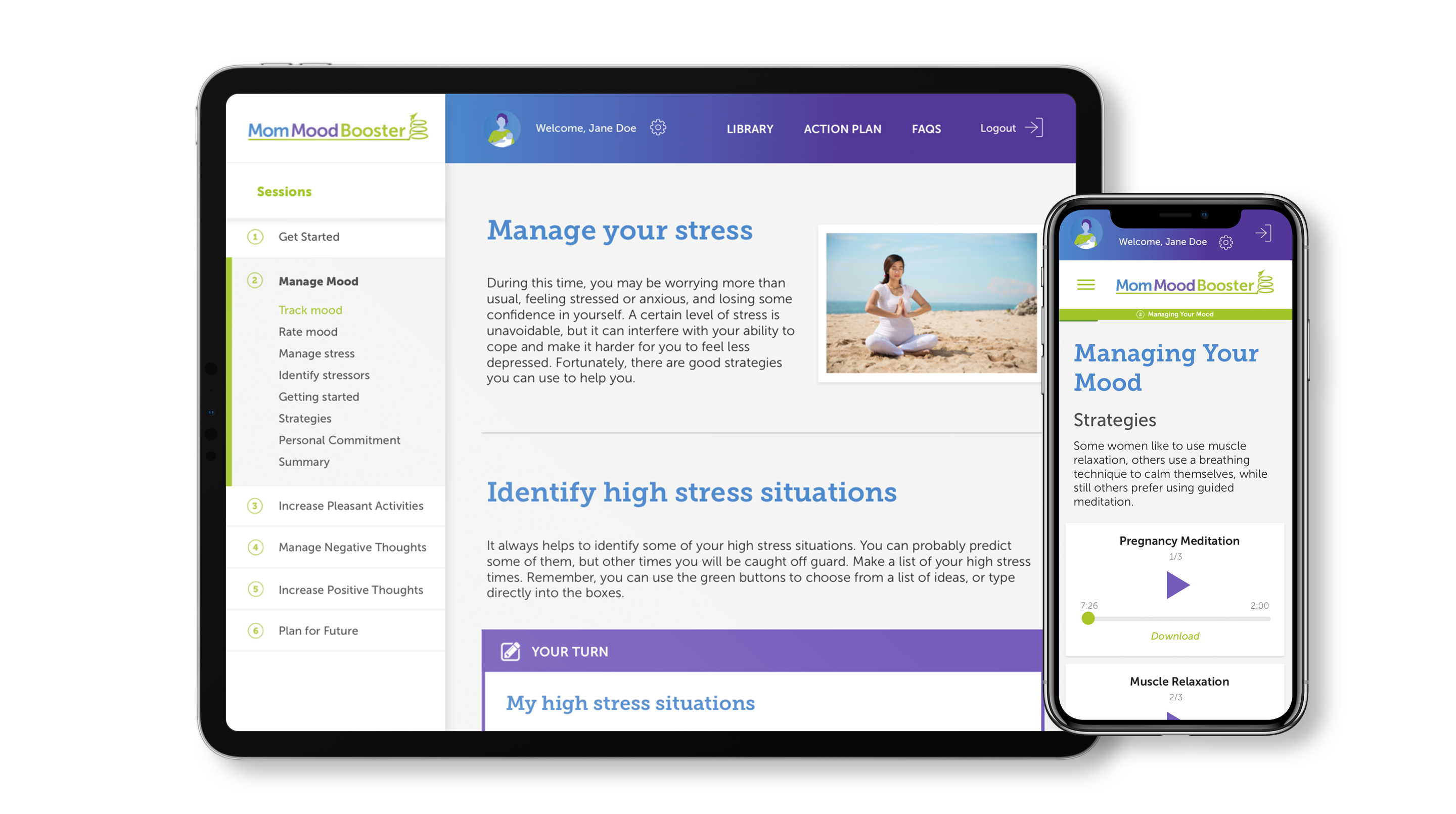 LEARNING MODULE WEB APP FOR NEW AND EXPECTING MOMS
Product
Responsive Web App for New and Expecting Mothers
Project roles
UI & UX Implementation,
Development,
Site Design,
Quality Assurance
THE CHALLENGE
Emberex worked with the MomMoodBooster team to deliver a modern, sleek mobile-first solution to their customers. This project entailed 4 applications - each with a different end user. With a vast amount of content to consider, our design team was able to really flex its muscles and find elegant ways to draw the user to the right content at the right time - and encourage the user to participate in interactive in-app activities. Our development team was challenged with delivering wide-ranging content and perfectly-timed messaging right on schedule, and providing MMB with a robust, custom administrative solution to view the data.
MEANINGFUL INTERACTION
A content-heavy intervention like this one is enhanced by providing users an opportunity to interact with the content in a meaningful way. We've built an elegant drag and drop experience - with delightful animation and feedback - to allow user to test their learning.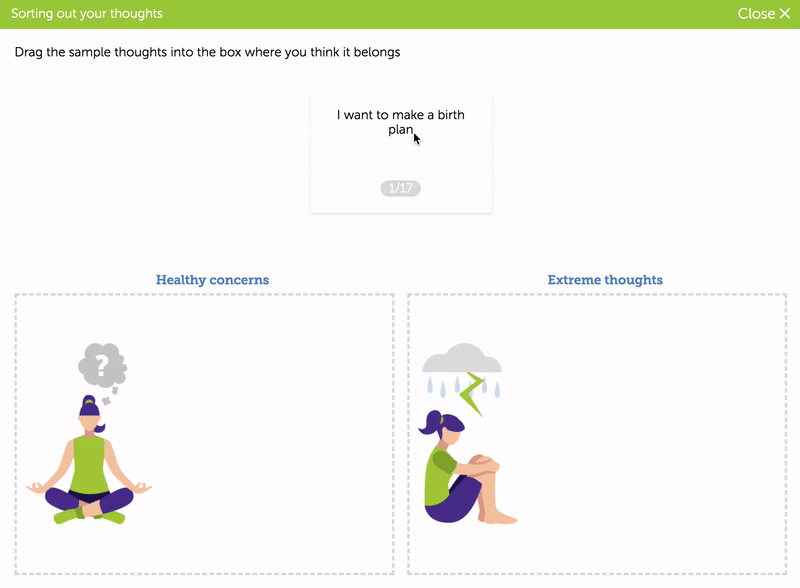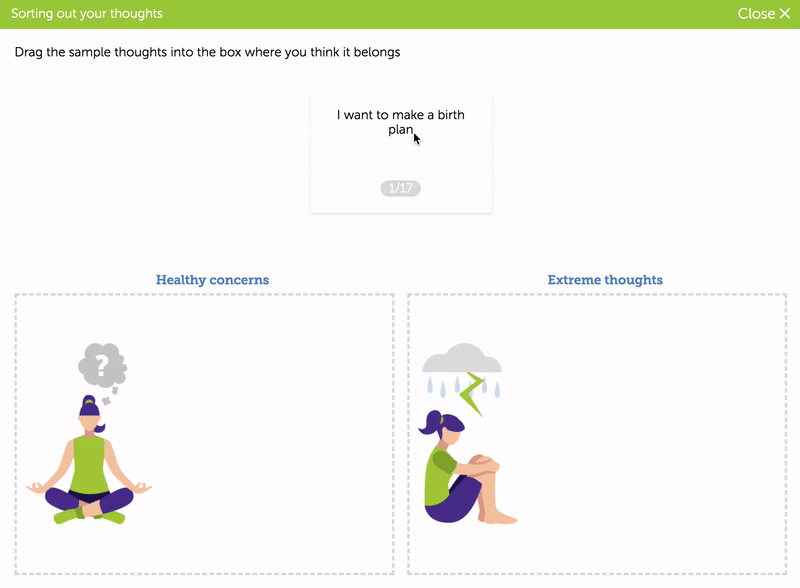 THE PROCESS
Emberex was delighted to have solid content and well-defined branding from the start. From there we were able to find opportunities to heighten the user experience by working through a wireframe process to discover ways to make improvements. After wireframes, we moved to full-color designs and built clickable prototypes for the client to engage with. Once all designs were approved, the development team was able to delve into the complexities of architecting and building the sites.
POWERFUL ADMINISTRATION
An innovative administration interface is critical to the overall success of the project, allowing clients to view and understand user engagement. From wireframes to final execution, this was custom-designed and built to meet the needs of the project and the users.
THE RESULTS
We delivered four products that aim to improve the lives of the users who interact with them, and we can confidently report that we've got happy customers in the end.
Technology
Node, React, Next.js, PostgreSQL, Twilio