BILINGUAL ASSESSMENT OF PHONOLOGICAL SENSITIVITY WEB APP
Product
Early literacy phonological assessment for teachers of young dual language learners.
Project roles
Web App Development,
UI/UX Design,
Data Visualization,
Quality Assurance
THE CHALLENGE
The Columbia University BAPS team approached Emberex with an existing web app in place. While the team had a well-researched and engaging legacy assessment platform, they were eager to re-build and add better management and interpretation features. One of the top priorities was delivering an interface that was rich in data, but easy to navigate and begin assessment for new students.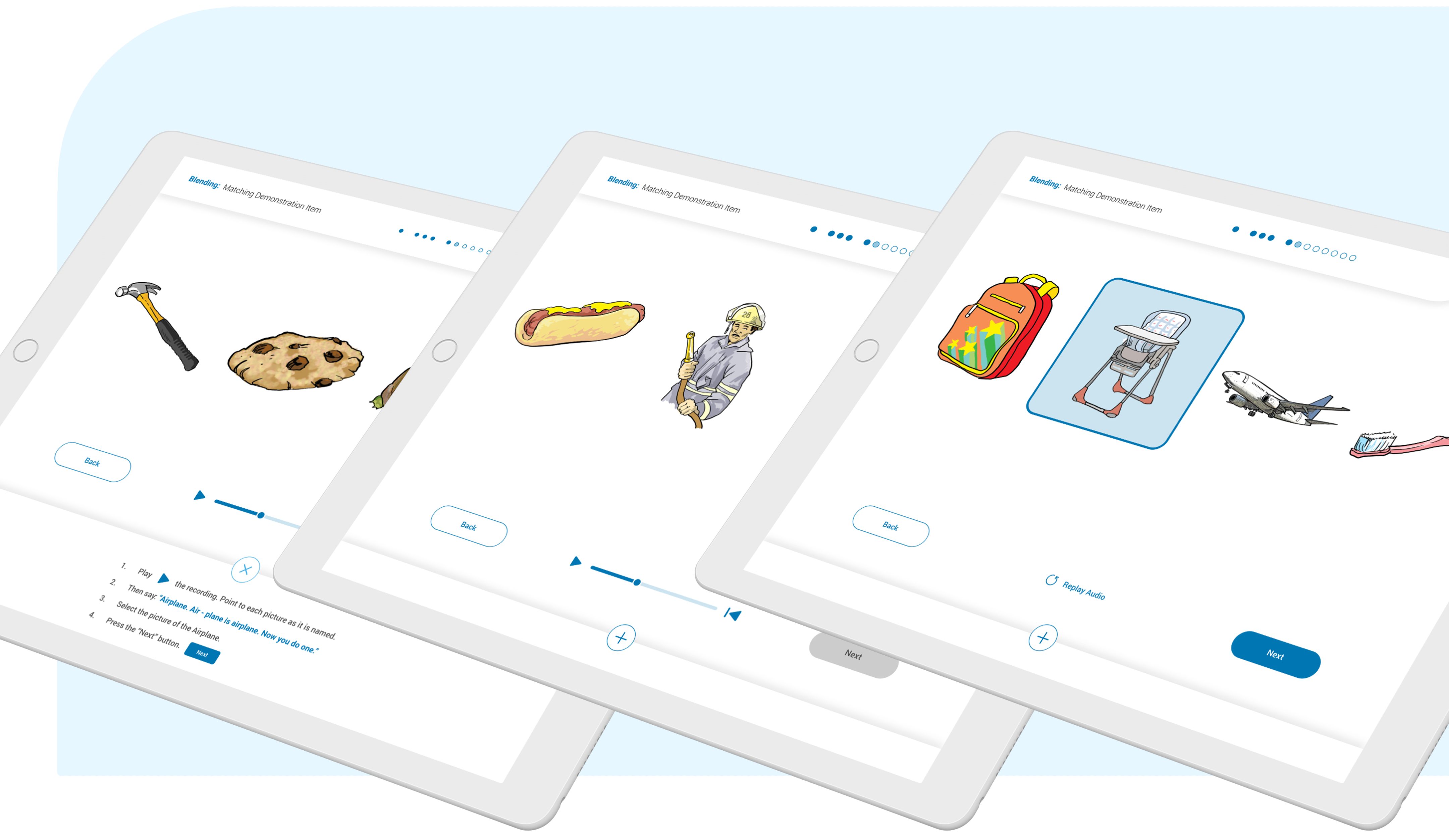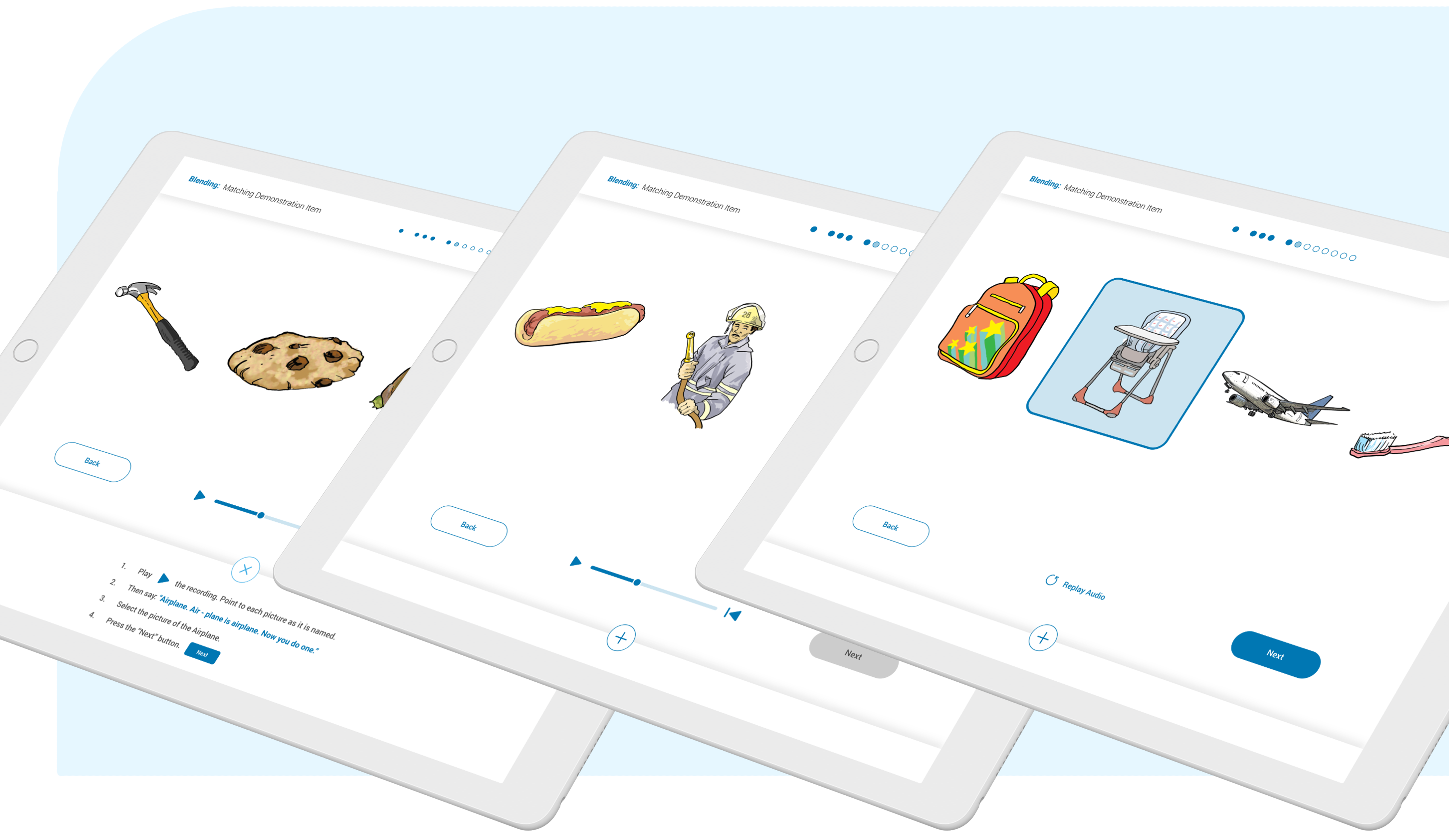 THE PROCESS
We began work on the BAPS app by aligning with the reasearch team on goals for the project and reviewing our design team's low-fidelity prototypes of the assessment and dashboard data visualizations. As the dashboard is a critical element of the teacher interface, we presented several options and invited feedback - which led to a few rounds of revision before reaching its final state. With the dashboard and assessment UX in place, we began development as we finalized branding and full color designs for the app overall.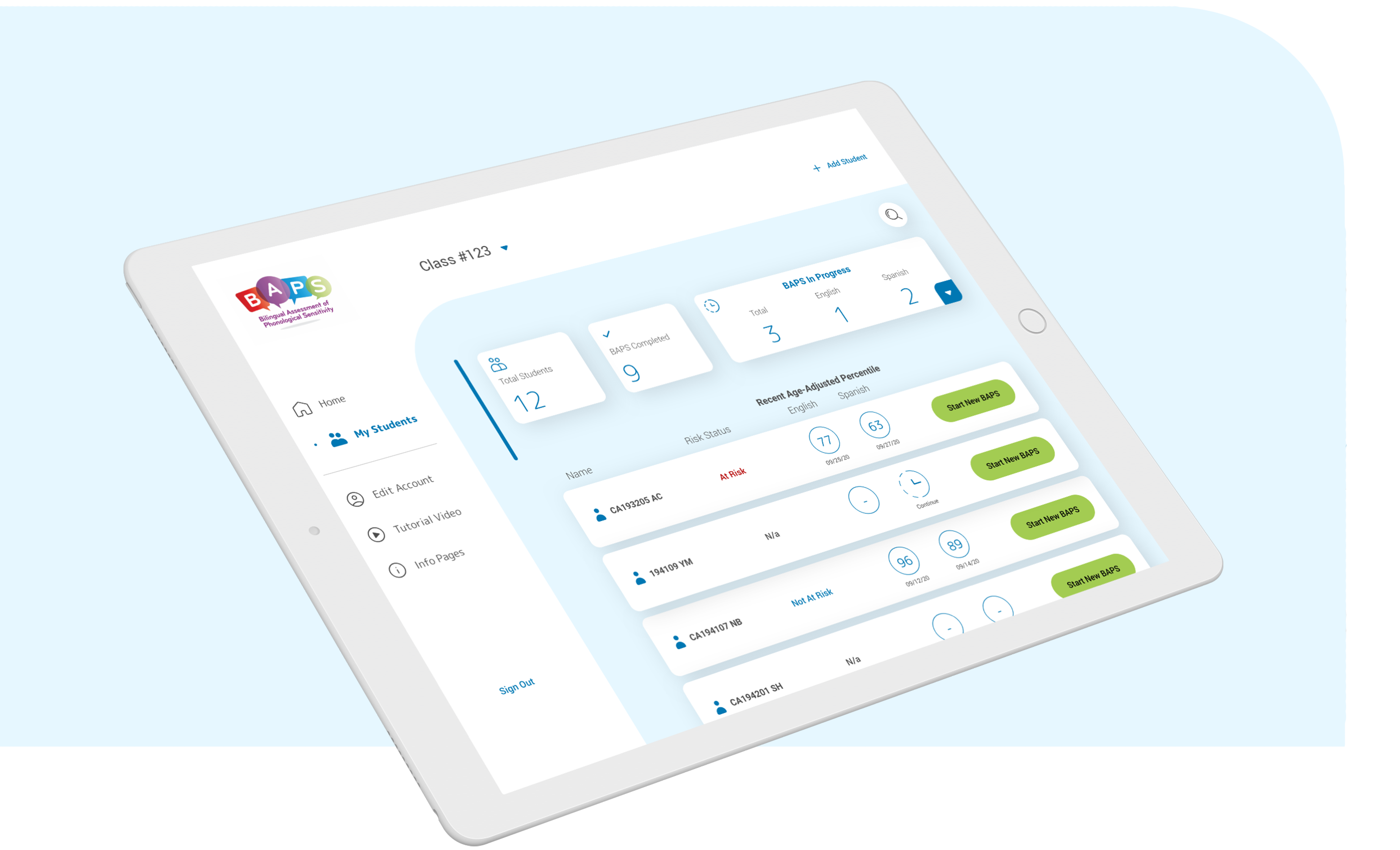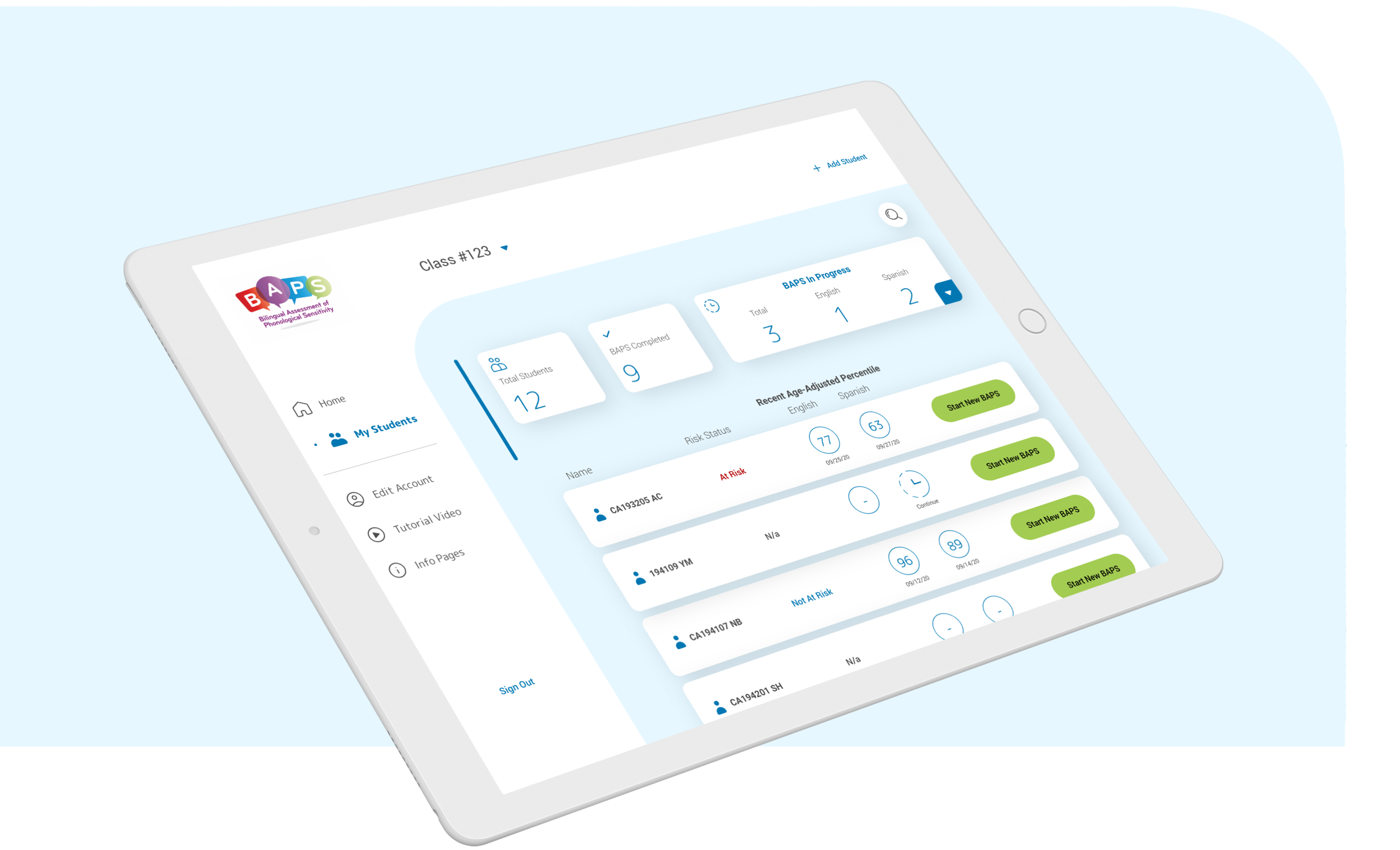 THE RESULTS
The BAPS team was delivered an easy-to-navigate web app, allowing teachers to easily add and assess students, view their progress and understand overall class performance with interactive data visualizations and reports.
Technology
Node, React, PostgreSQL