KEEPING YOUTH OUT OF THE LEGAL SYSTEM
Product
Education Research Application
Project roles
Application design,
Development,
Quality Assurance
THE CHALLENGE
Research suggests youth with disabilities have an increased likelihood of entering the legal system. Project STAYOUT is a program designed to support special educators with at-risk youth's reintegration into education, employment, and community programs. The University of Oregon approached us to design an application for managing Project STAYOUT.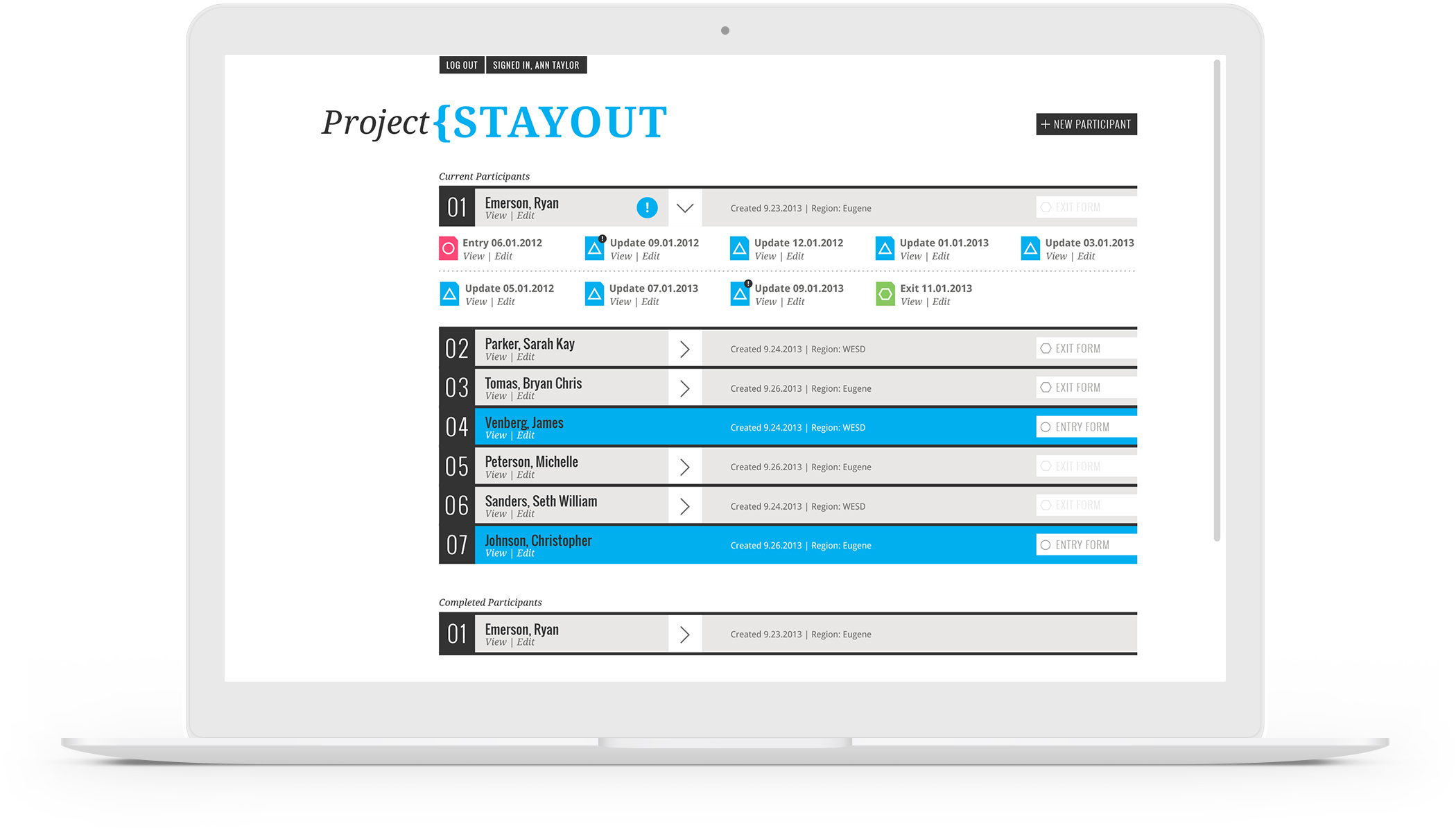 THE PROCESS
We started the application design process by creating wireframes. Wireframes help to determine the hierarchy of information and the flow of the application. They are an essential step towards an app that works well and is easy to use. We designed strategies that allow researchers to manage participants from one simple access point, thus leaving them free to reference external information while editing a form.
With the general structure established, we were able to design a distinct visual identity for the web application. We created a new look and feel with bright colors and dynamic typography. This helped the application to feel positive, which worked well with the goals of the program.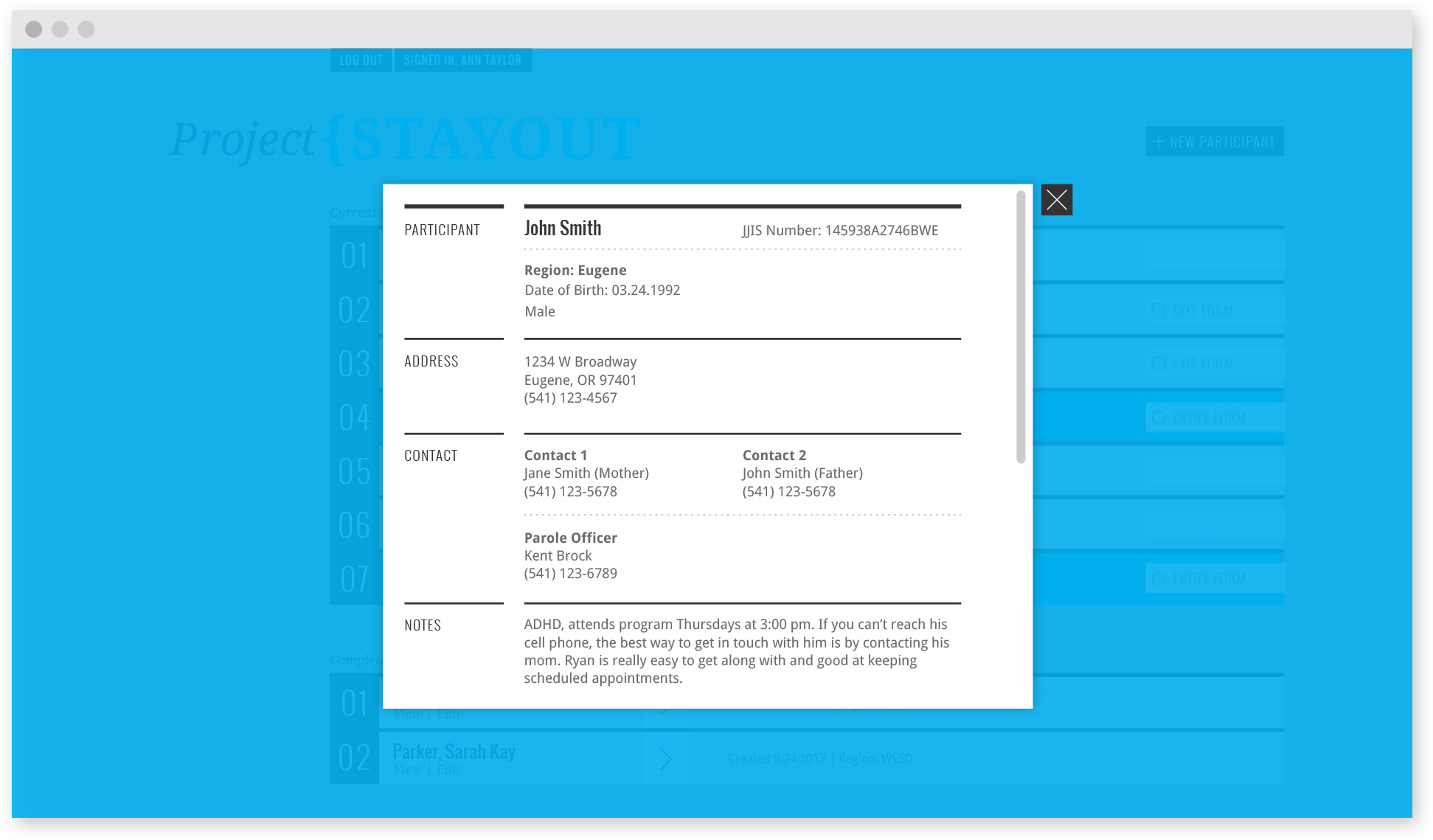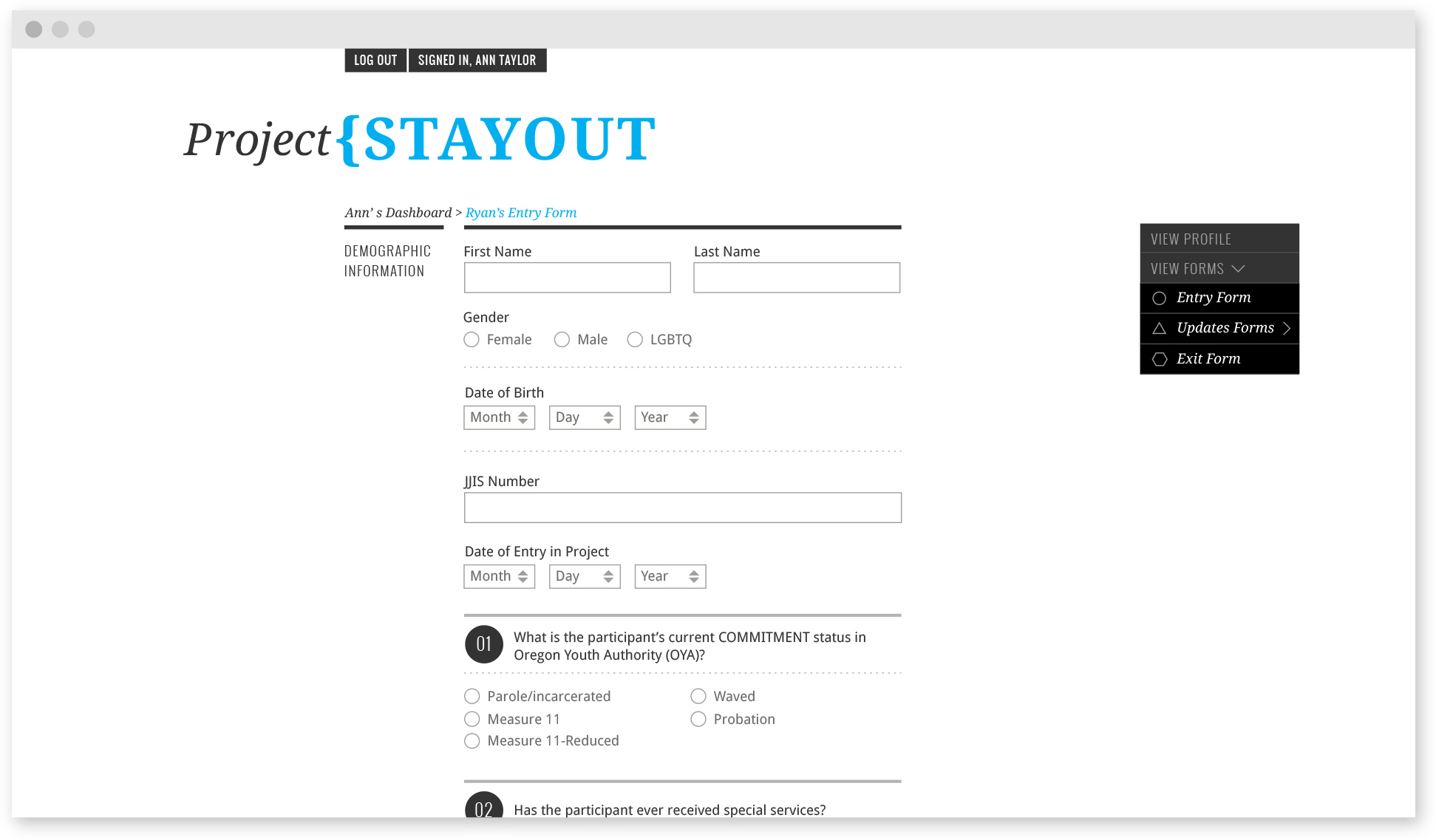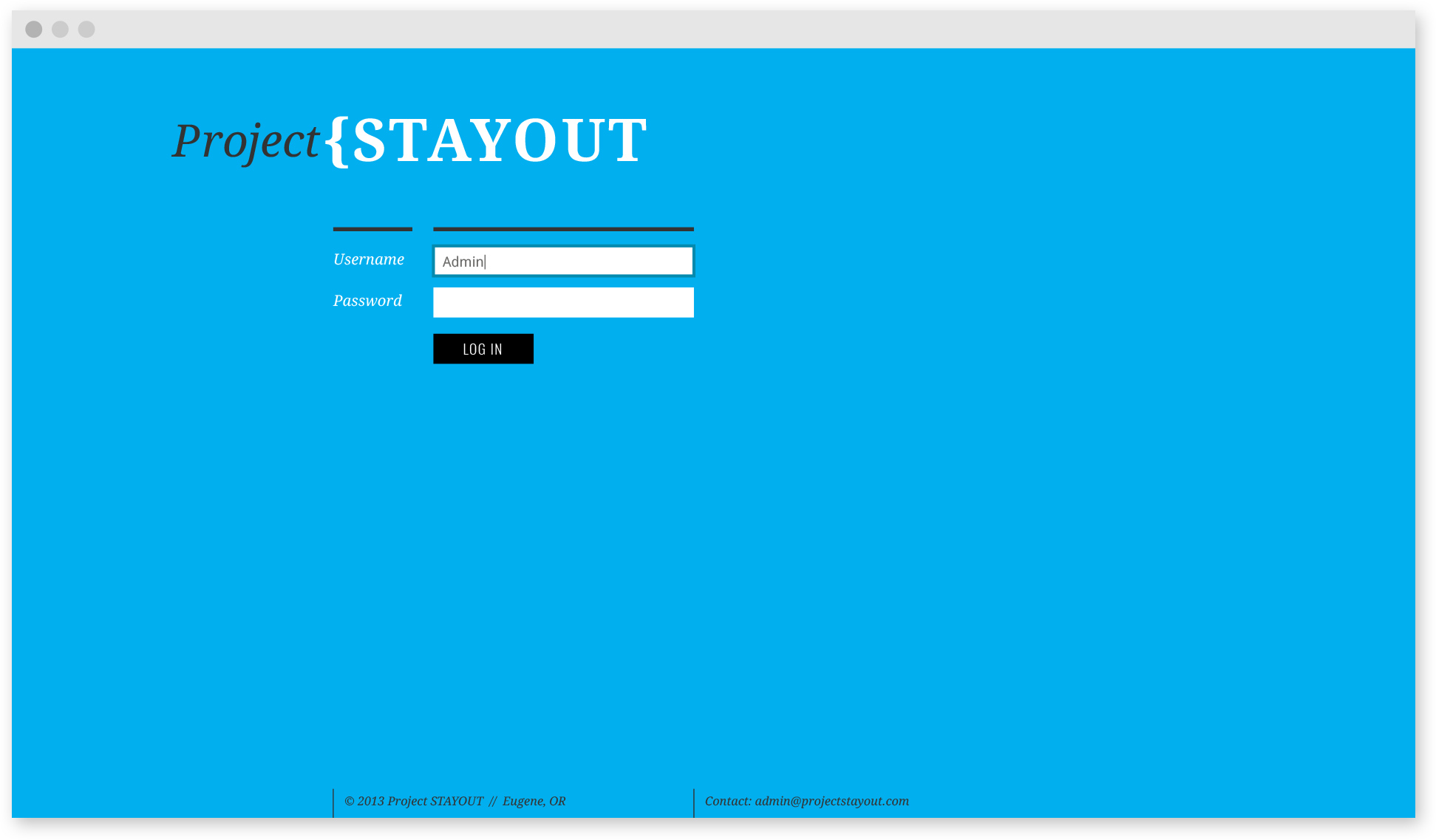 THE RESULTS
The design of the Project STAYOUT application resulted in an intuitive and user-friendly interface. We were able to create a simple process overall for managing youth in the program, creating a positive experience for the researchers managing the program and the participants involved.
Technology
CodeIgniter & MySQL