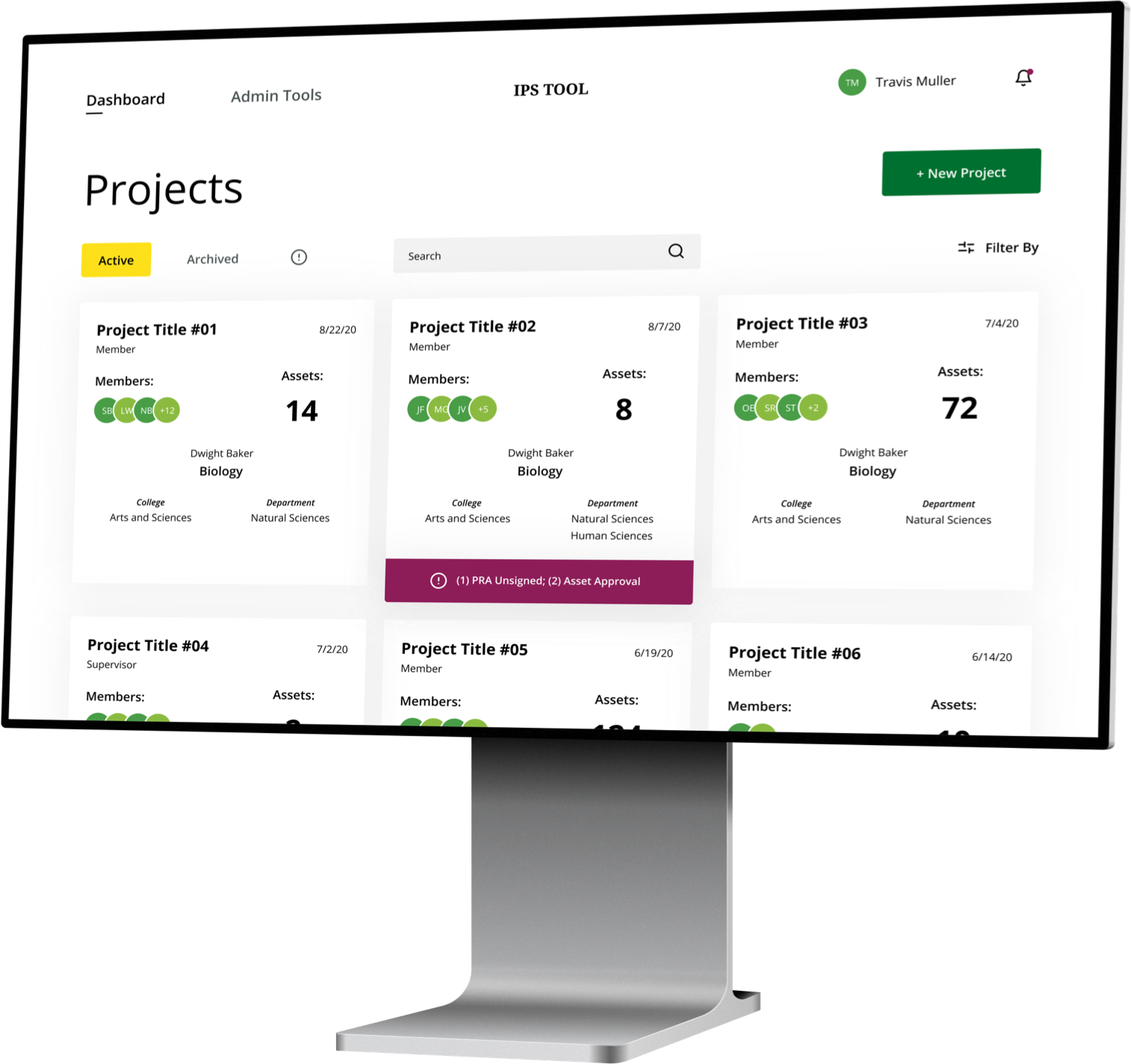 COLLABORATIVE PROJECT MANAGEMENT TOOL FOR CAPTURING AND SHARING INFORMATION
Product
Web app designed to manage projects, project members and a range of assets.
Project roles
Visual Design,
UI & UX Implementation,
Development,
Quality Assurance
THE CHALLENGE
Emberex worked with the University of Oregon Department of Research Innovation Partnership to develop an easy-to-use app that could manage a large amount of data. A legacy version of the tool made managing projects, project members, adding and approving assets unnecessarily difficult. We aimed to address these pain points and develop a clean, elegant interface for users.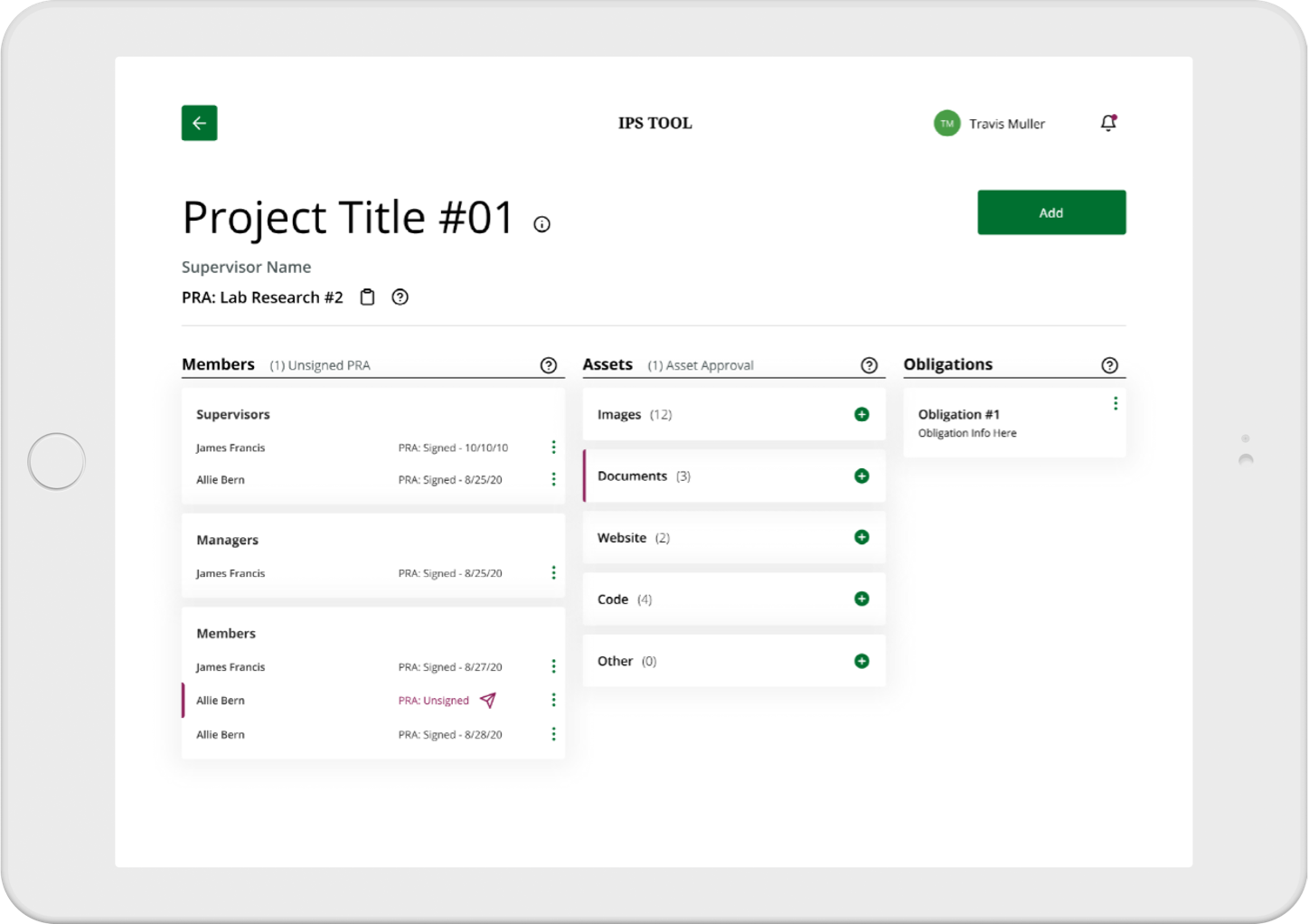 THE PROCESS
After a few Discovery meetings we were able to isolate a clear set of goals for the project, incuding one-click quick and easy asset contract approval as well as a strategy for simplified information architecture. We provided an initial clickable low-fidelity user experience for client review, and worked to revise and refine the project through a series of calls and conversations. Upon approval of final wireframes our design team moved to the full color final design phase, applying University of Oregon brand guidelines to the project. With final approval, the project was set for hand off to our development and QA teams.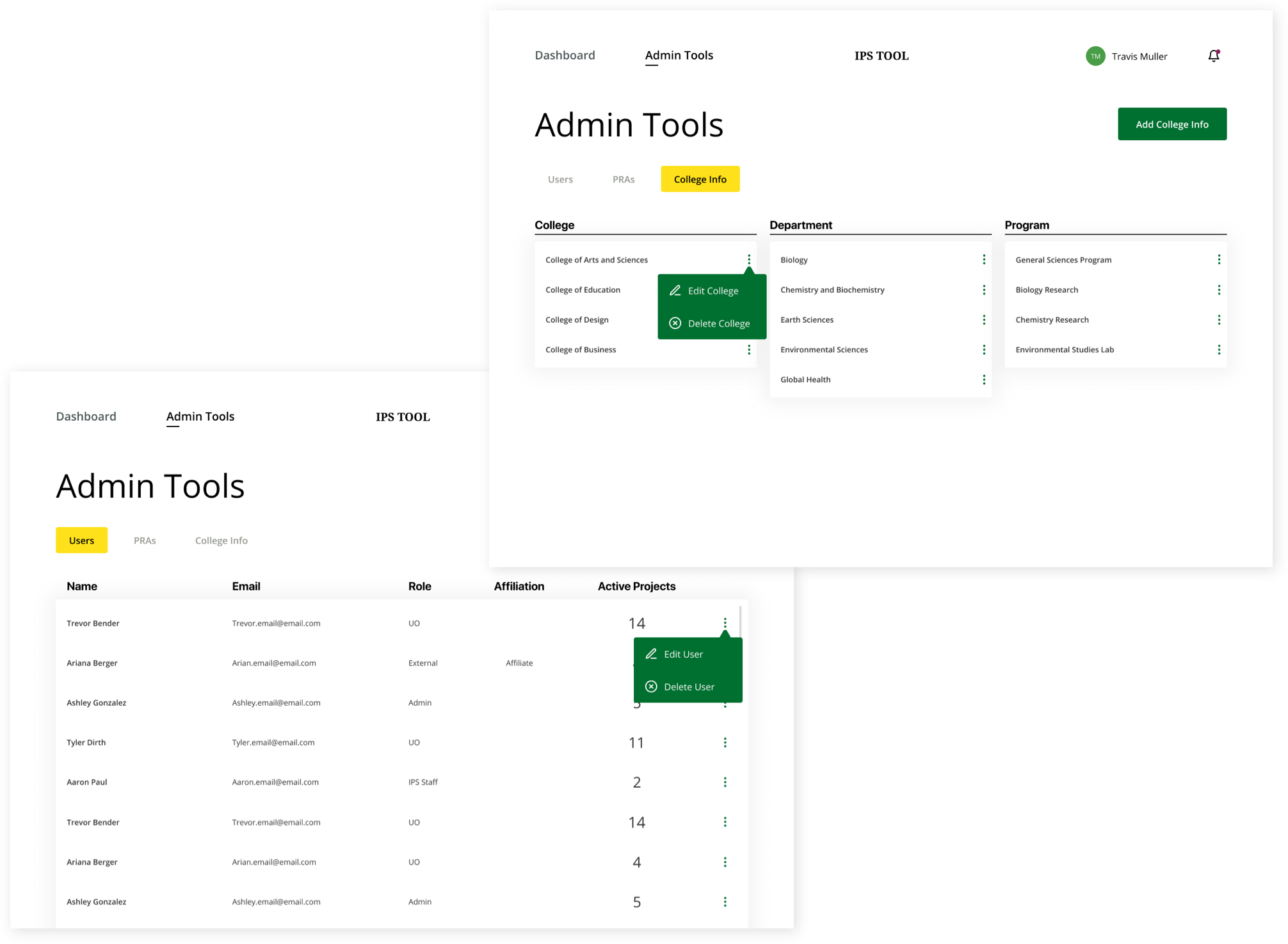 ADMINISTRATION
Emberex also designed a clean and easy-to-use interface for managing administrative tasks of adding users and basic data structure elements - as integral to project success as the user interface for managing project complexities.
THE RESULTS
We delivered a modern web app, with a clean and elegant interface for ease of work. This app makes the management of complex projects, teams, and assets simple and straightforward, making project team members happy.
Technology
Node, React, PostgreSQL