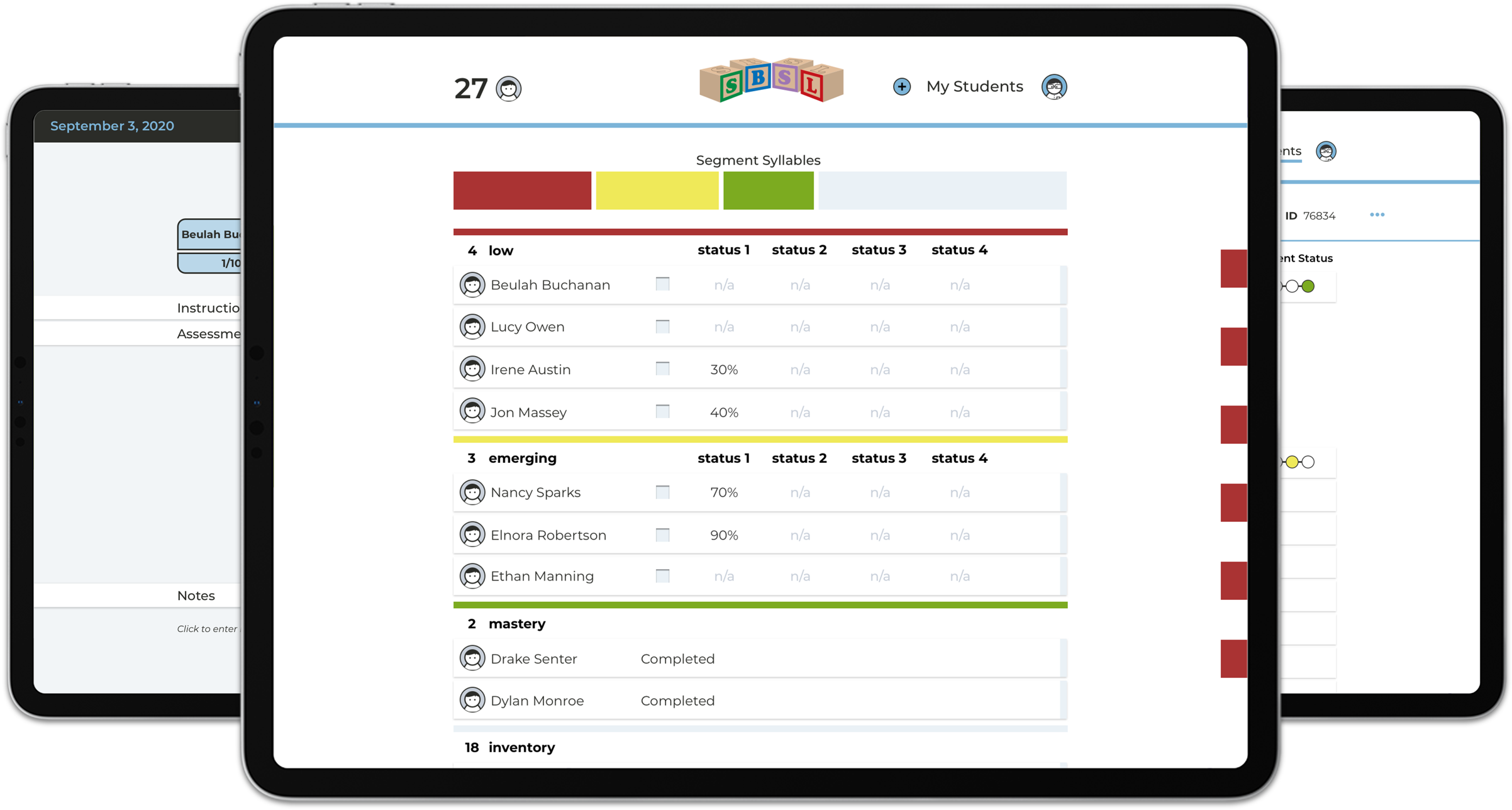 READING ASSESSMENT WEB APP
Product
Web App to aid in assessing student reading levels, facilitate teaching and track learning progress.
Project roles
UI/UX Design
Data Visualization
Web App Development
Quality Assurance
THE CHALLENGE
Step By Step Learning approached Emberex with the goal of transforming its popular printed reading assessment product into a quick and easy-to-use digital solution. SBSL's school-district customers needed an app that improved the student and teacher assessment experience, making it easy for teachers to identify students in need of additional support.
For students who have not yet mastered a skill, teachers would need to deliver additional lessons and further assessment. SBSL's new app needed to include these videos and downloadable lesson materials — providing teachers everything they need in one easy-to-use solution.
A few months into the project, it became clear that the pandemic of 2020 was going to require the addition of new features to support the remote assessing of students. This presented a challenge to our project timelines, putting our delivery date at risk. Since most student assessing is done at the beginning of the school year, we needed to deliver on time, or the web app was of little value to our client until the next school year.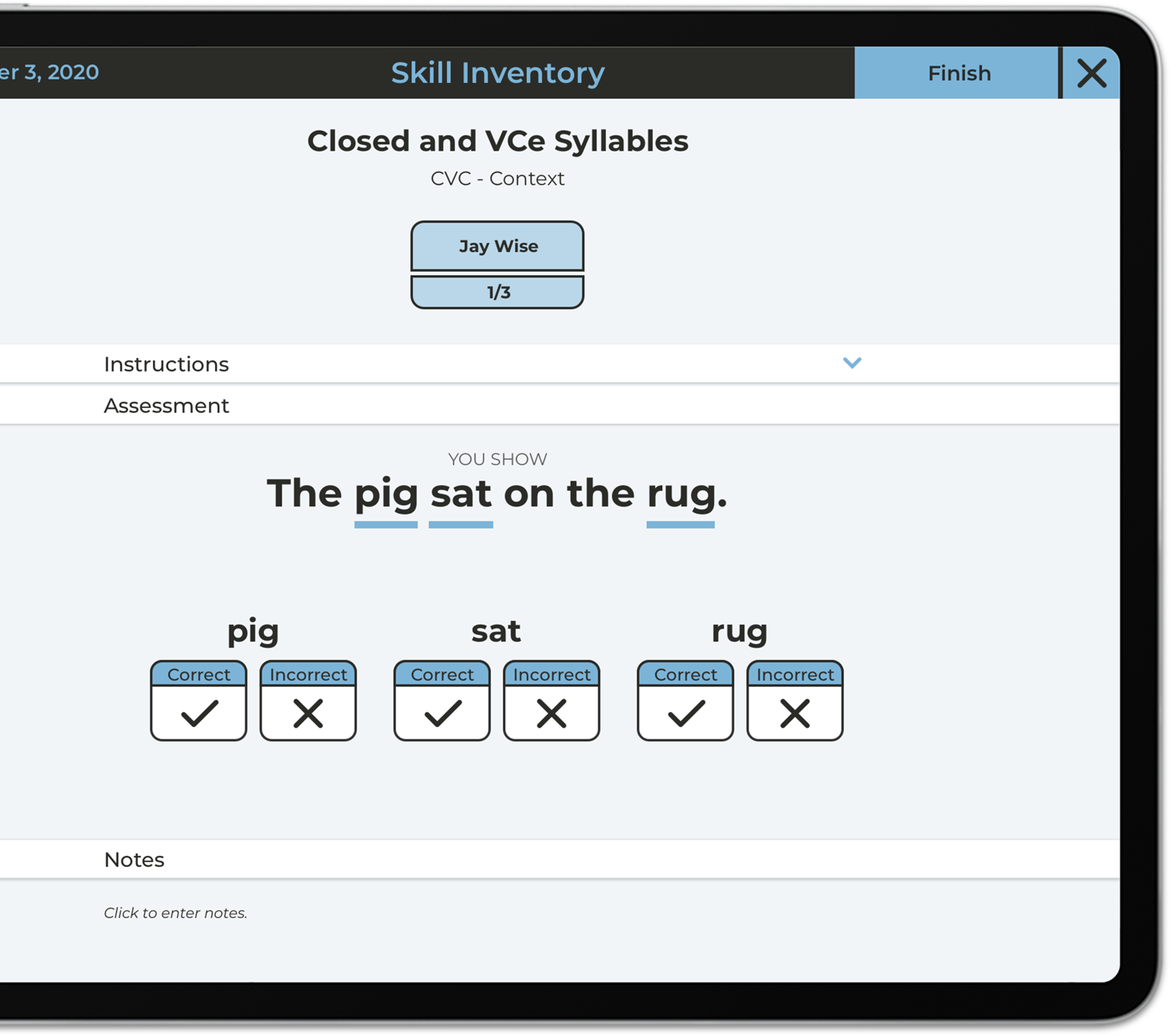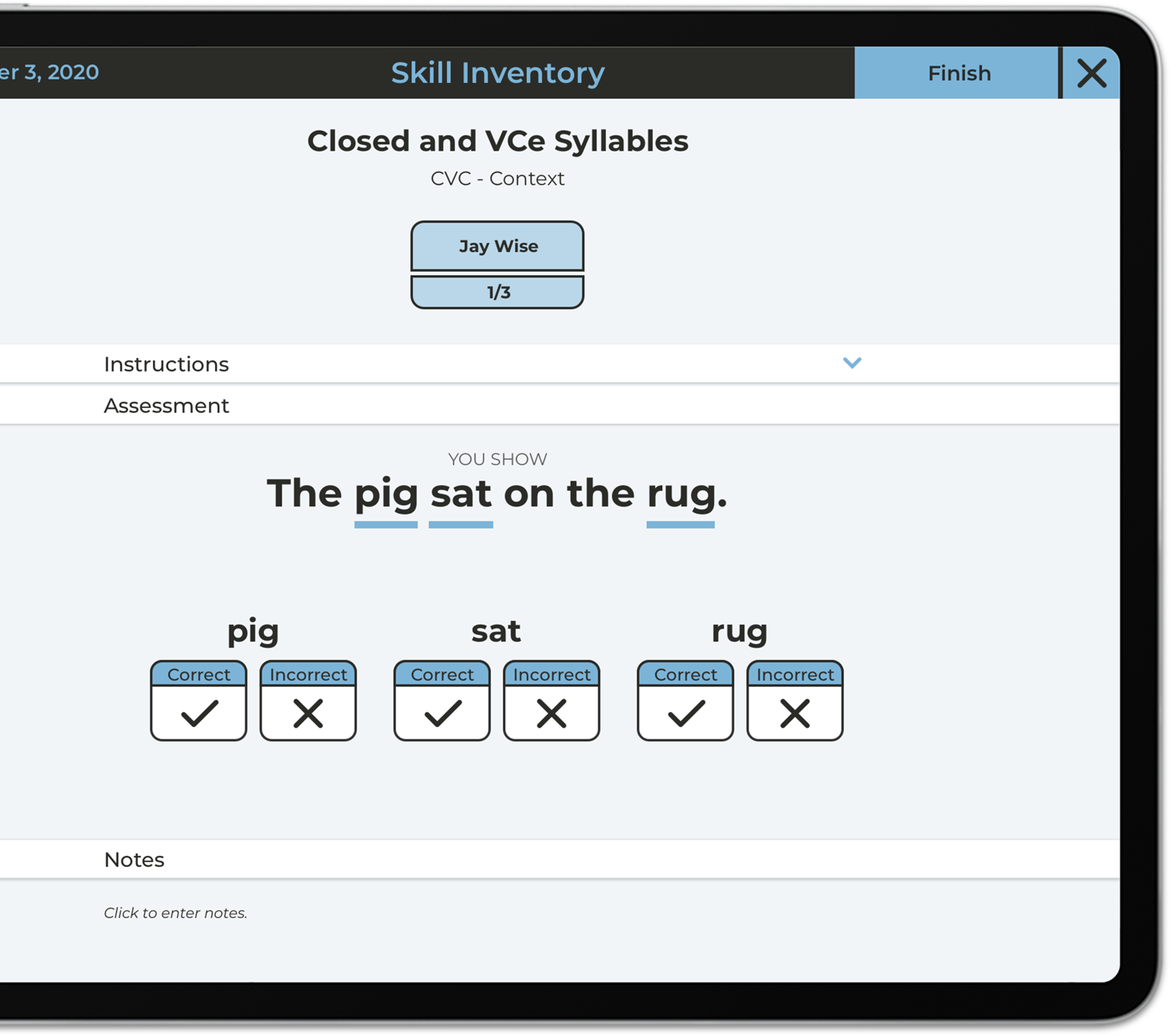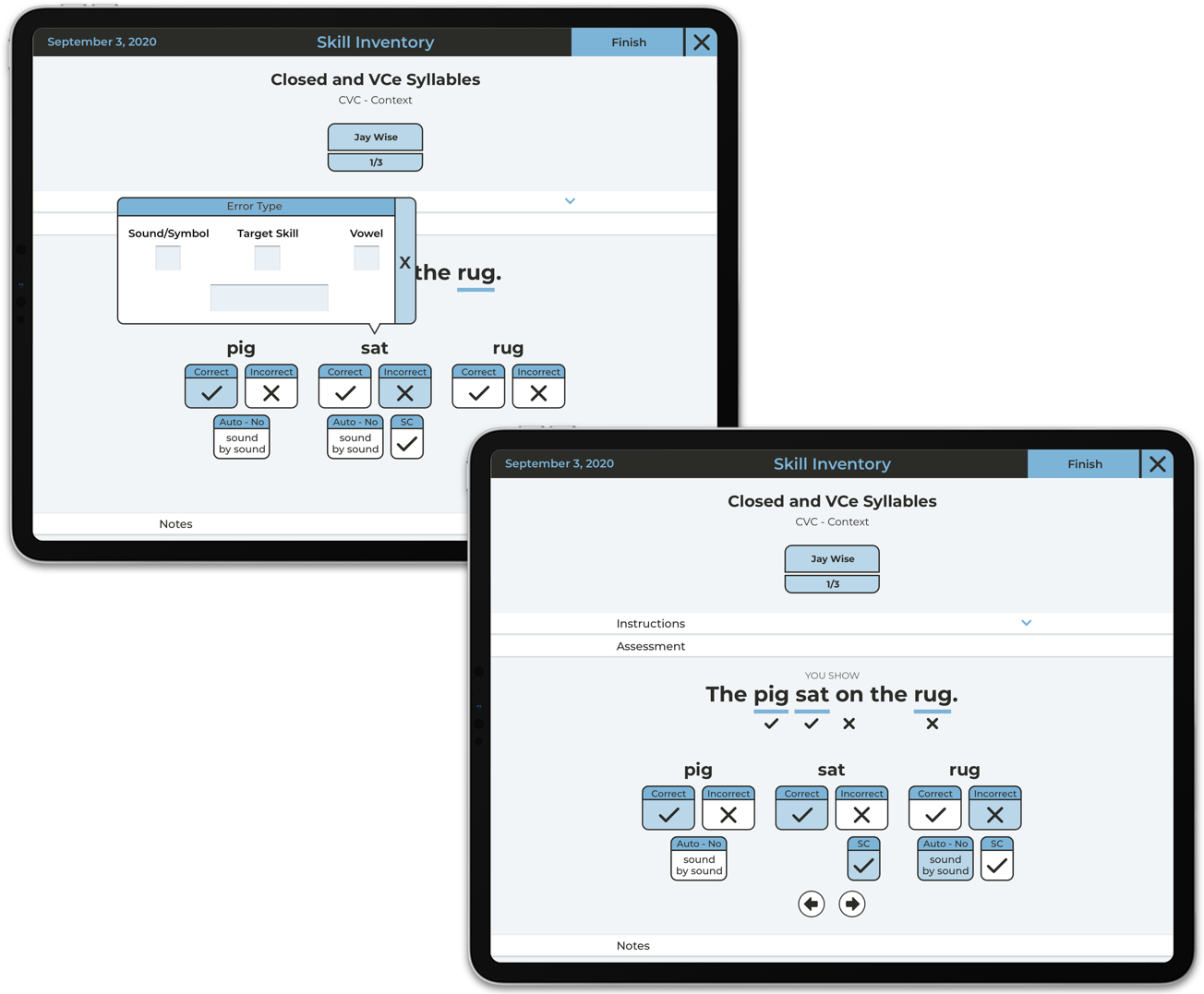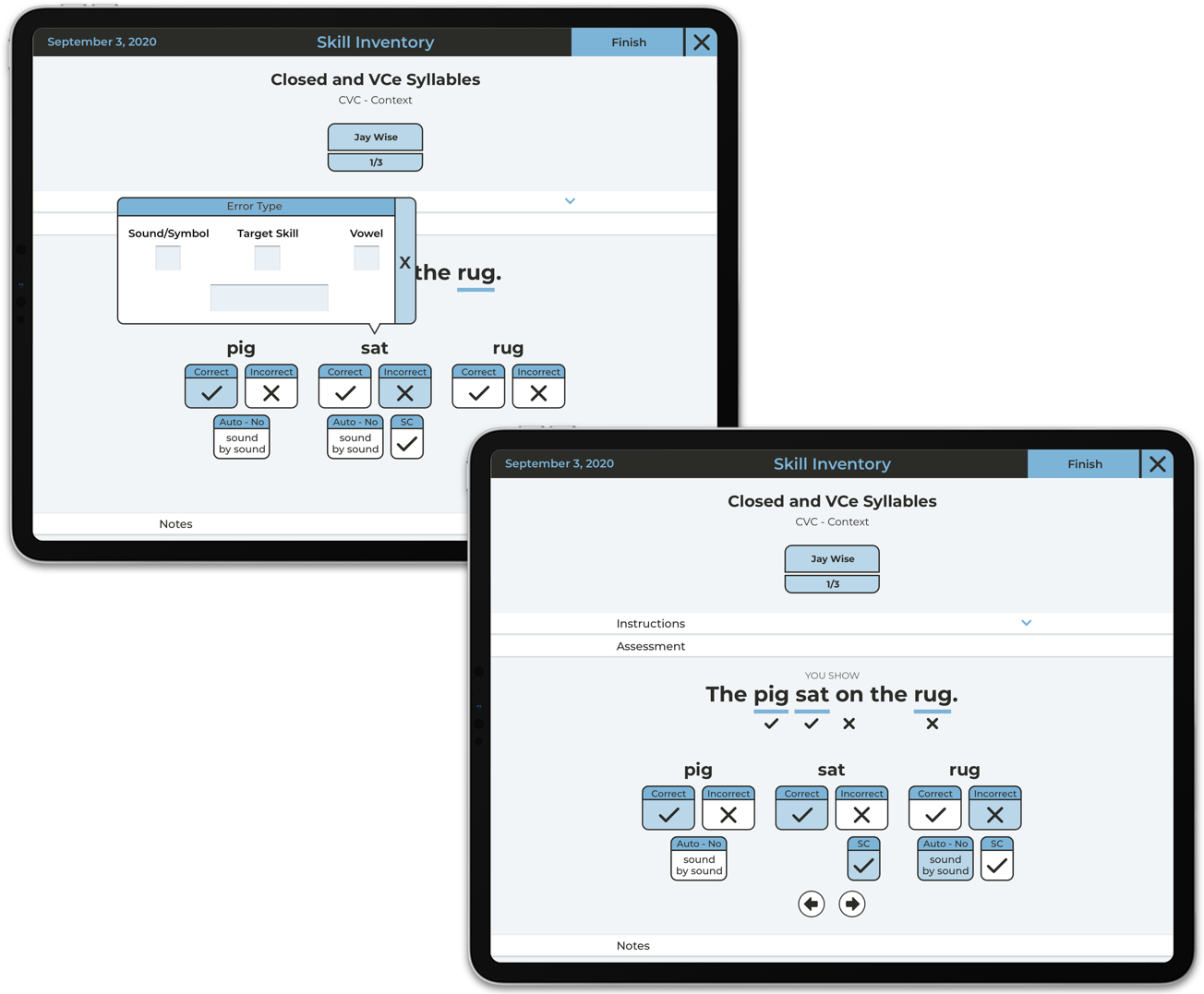 THE PROCESS
We started with a discovery process that allowed us to identify product and user needs. Simplicity was critical. Working closely with the SBSL team, Emberex created and refined wireframes until we reached agreement on the best overall user experience for the product. We began by designing a clean and easy user flow through the app and a foundation for skills assessment that could be applied across both the basic and more complex skills assessed. From there, we explored the overall look and feel of the app, as well as options for how best to display and aggregate student results and data.
To meet the pandemic-driven requirement of remote assessing and still hit the client's target delivery date, we created a solution that leveraged the school districts' existing screen sharing applications. This reduced the development effort, decreased training requirements for assessors and students, and worked on all of the target platforms - including Google Chromebooks and iPads.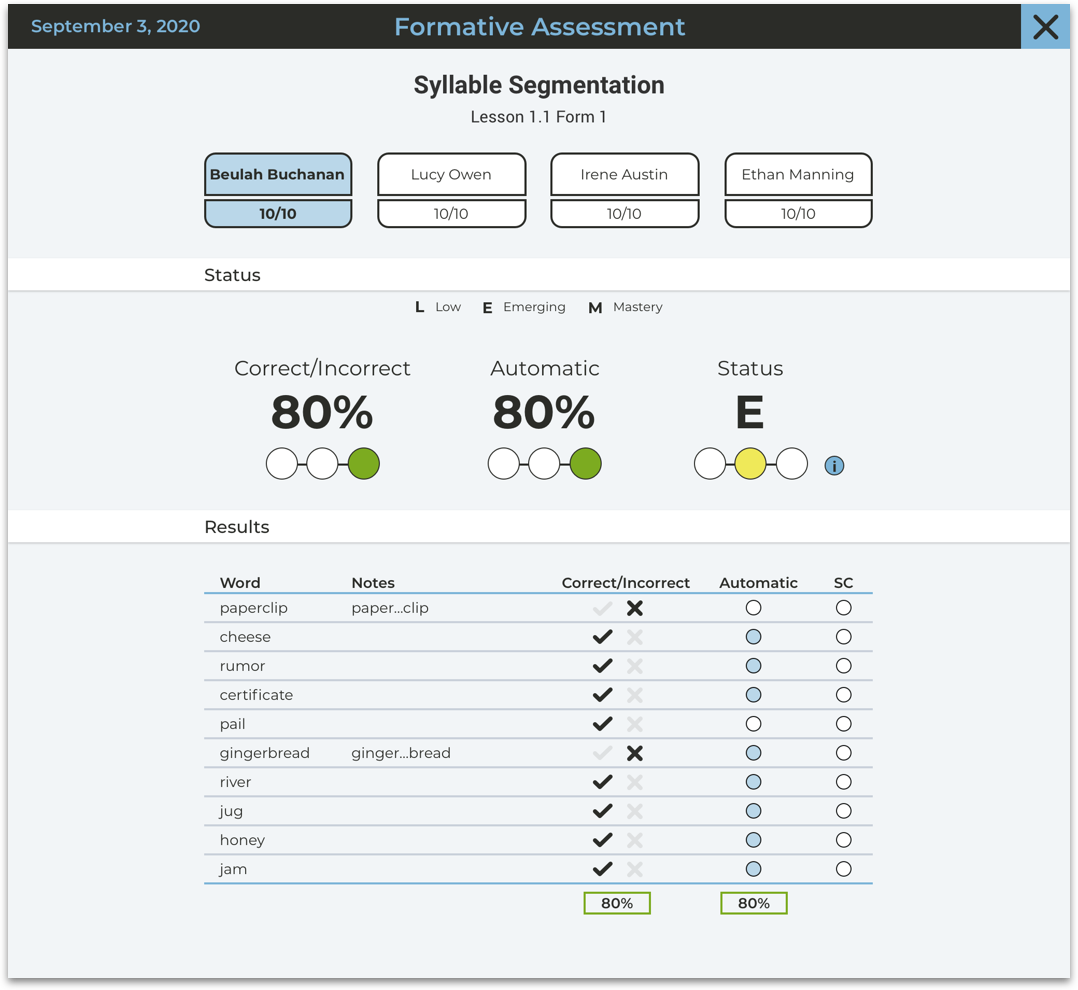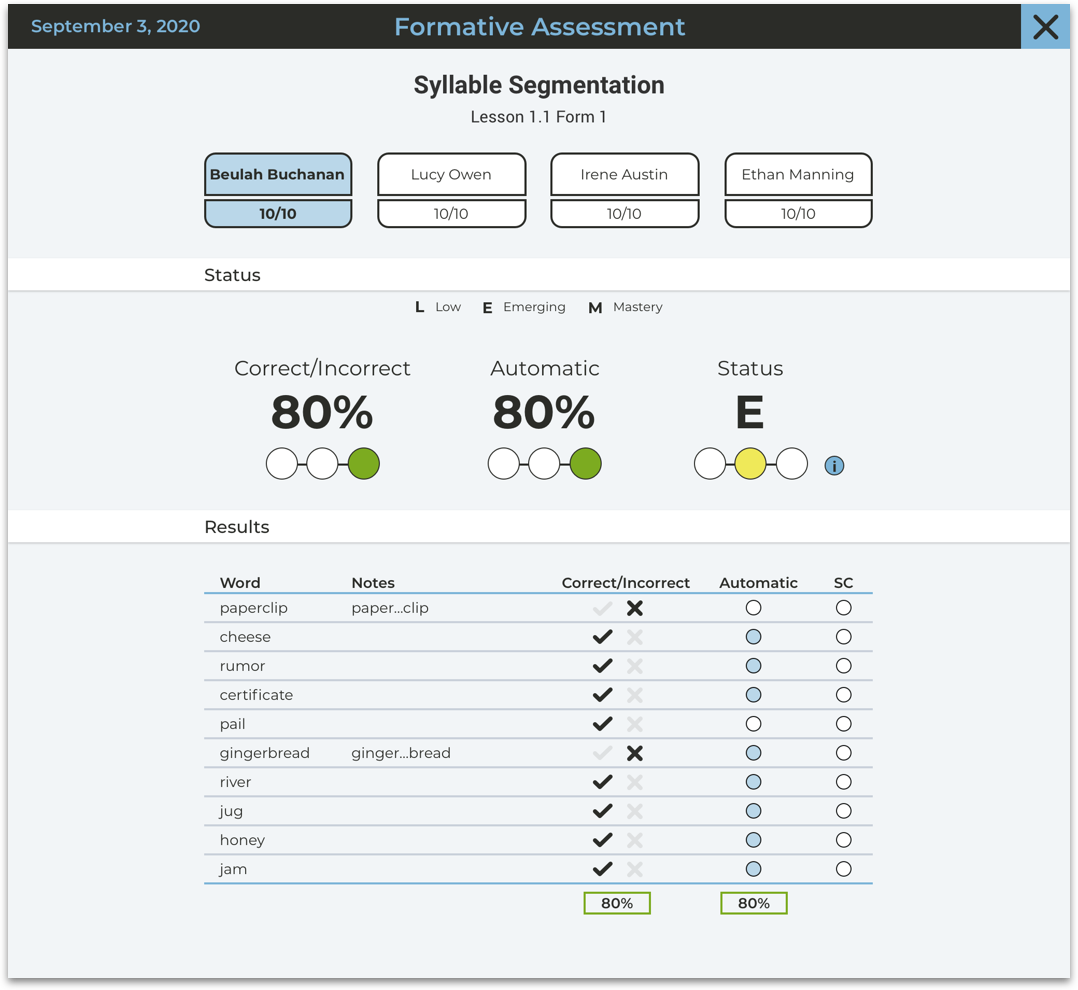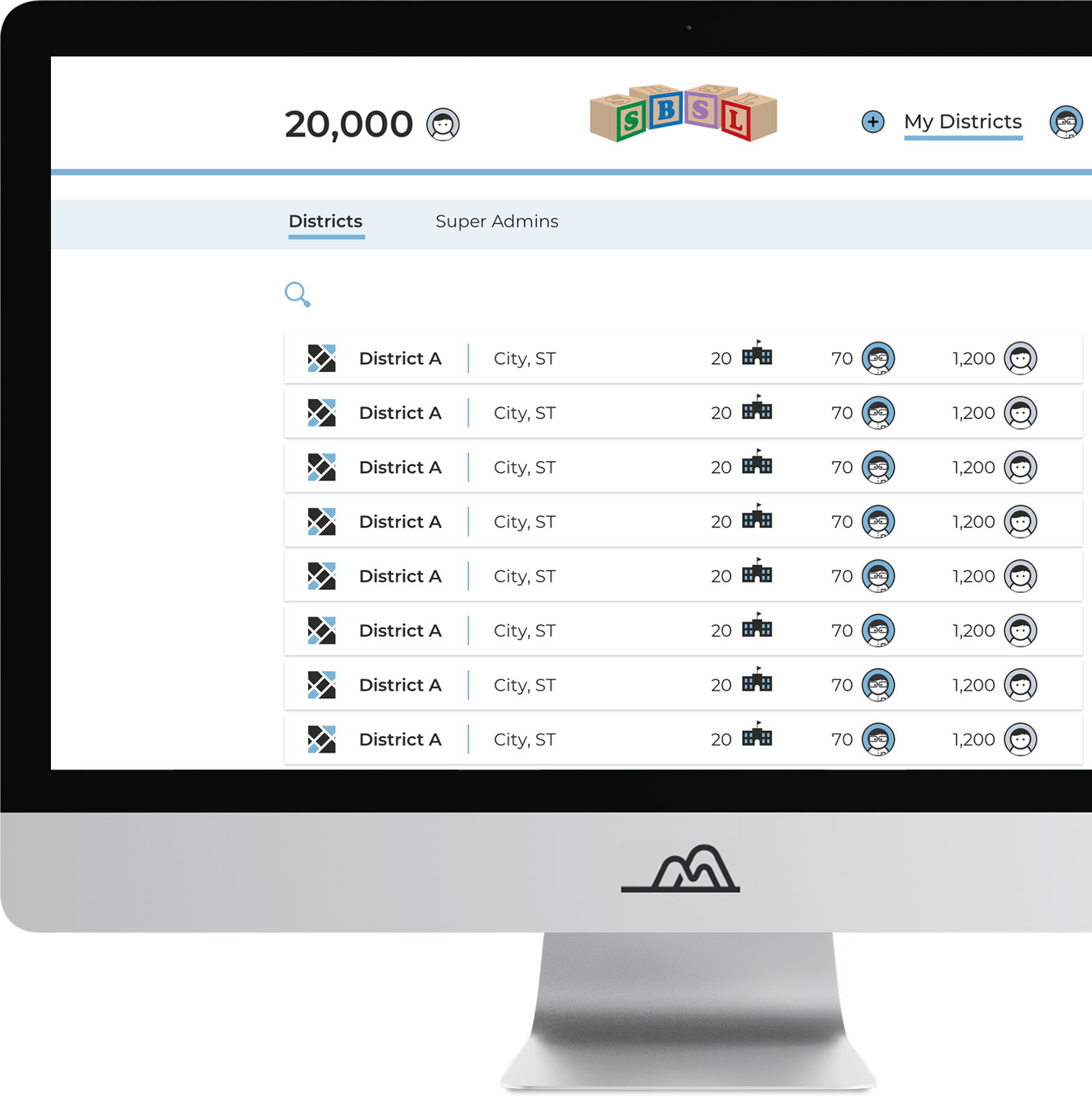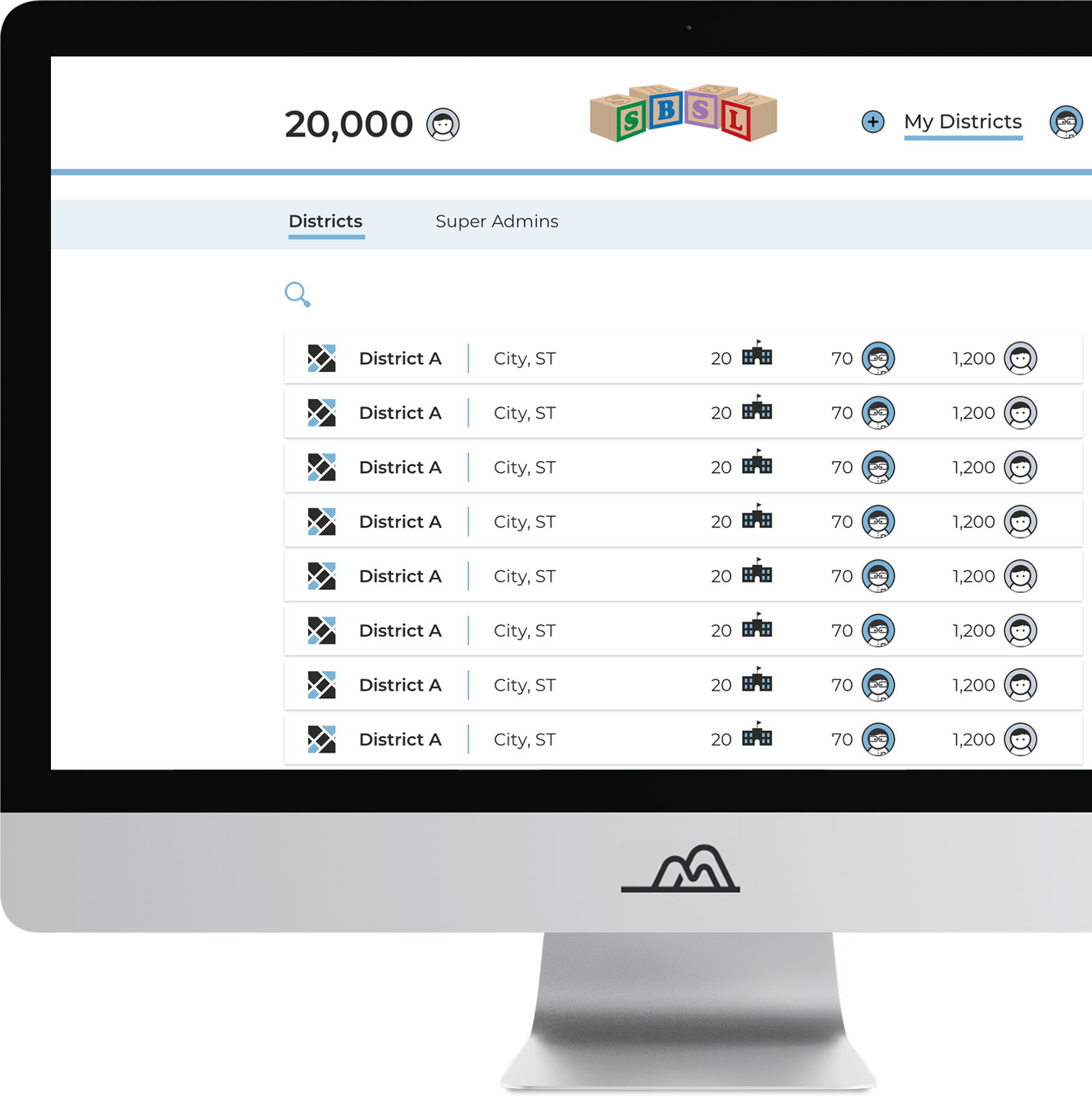 THE RESULTS
We developed and delivered SGAT (Small Group Automation Tool), an app that houses all of the assessment materials needed to gauge and record a student's strengths and weaknesses in reading. Teachers are able to perform a skill inventory one-on-one with a student quickly and easily, remote or in-person, concluding the assessment when they encounter a reading deficit. Later, the teacher can access each skill from their app dashboard and use it to gather a small group of students with similar abilites, deliver relevant lesson materials, and then re-evaluate the students' progress within that skill remote or in-person as well. Teachers and administrators alike now have an invaluable tool that allows everyone access to real-time student performance data, and a chance to make meaningful decisions about their students' education.
Technology
Node, React, WebSockets, PostgreSQL