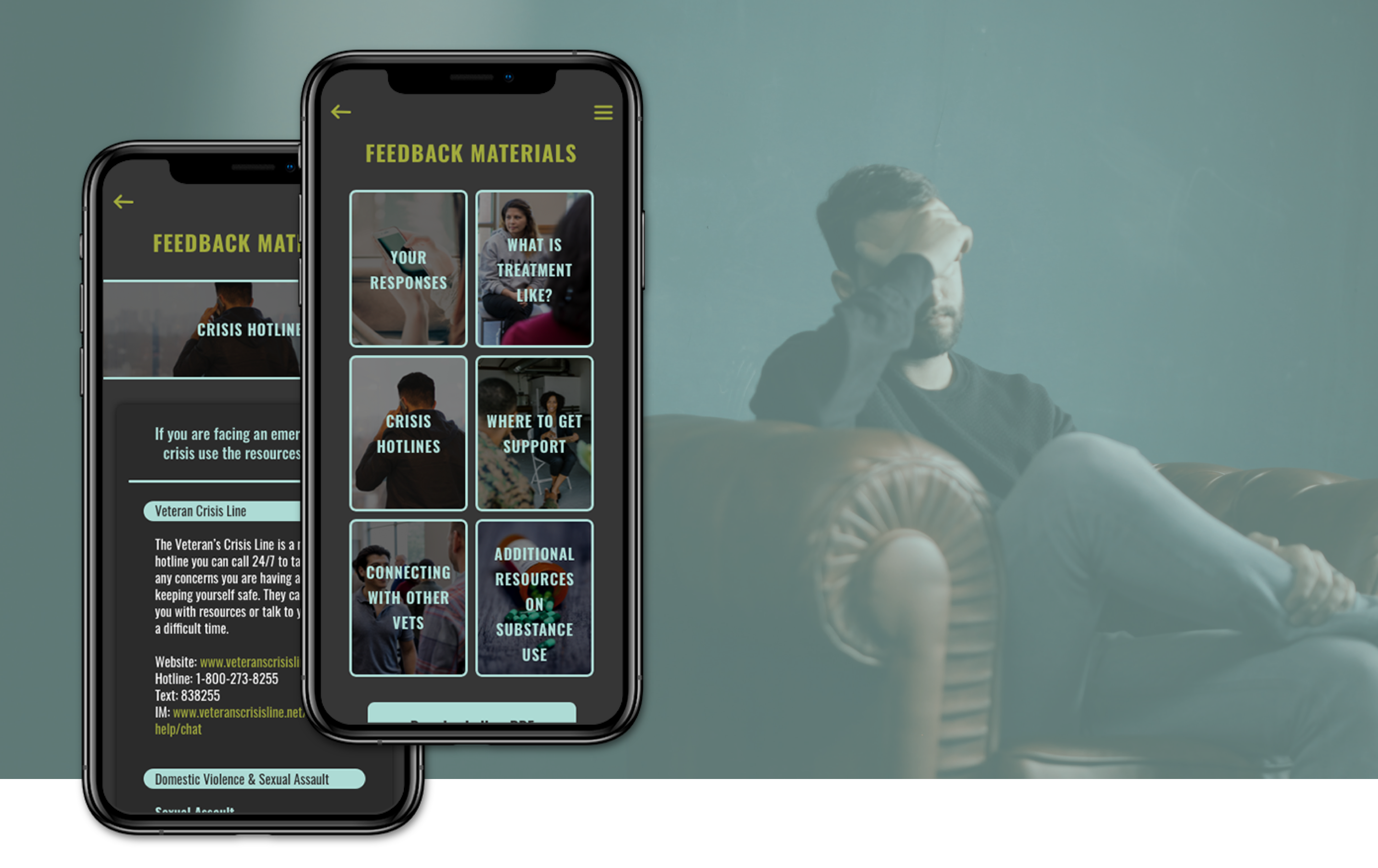 VETERAN ADDICTION + MENTAL HEALTH RESOURCES APP
Product
Mobile app substance use intervention, aimed at reducing barriers to help for veterans.
Project roles
UX/UI Design,
Illustration, Animation,
App Development,
Quality Assurance
THE CHALLENGE
This client approached Emberex with much of their intervention content nearly finalized, including ambitious plans for videos and animations. The early project challenges for us were two-fold: develop an aesthetic experience that would feel strong and appropriate for veterans while not being "too patriotic," and make the vast amount of on-screen text, interactive activities, audio, and talking-head-style videos as engaging as possible — all while maintaining the appropriate level of seriousness for the subject matter.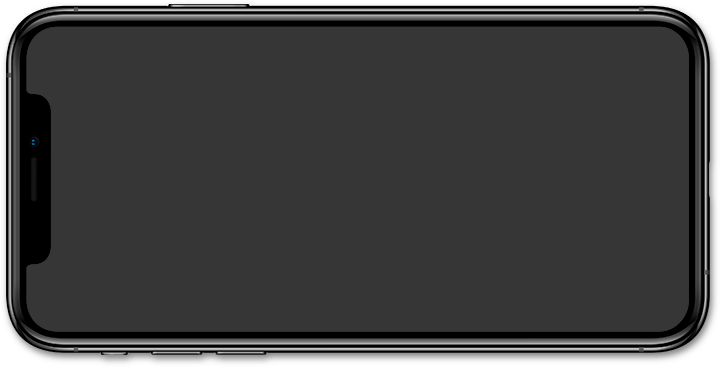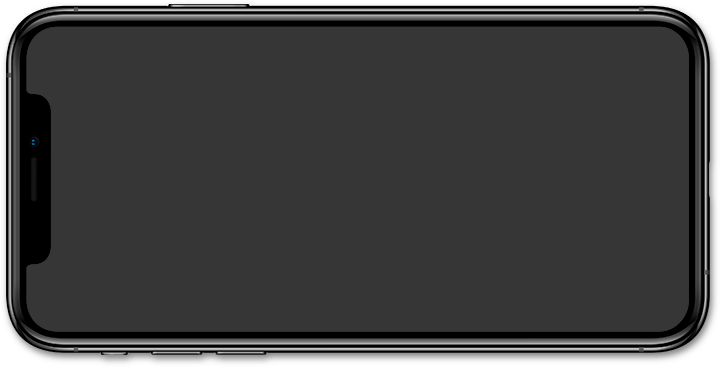 ILLUSTRATION + VIDEO ANIMATION
With over an hour of scripted talking-head-style videos in the program, the team wanted to be mindful of user engagment. With that in mind, the Emberex design team added on-screen text, custom illustrations, and complementary charts and graphics that aligned with the audio content.
Check out these videos
THE PROCESS
Early on, the client provided our team with a script, which allowed us to do some initial mood boards and exploration of the app's look and feel. We followed this with some initial branding ideas, as well as wireframes of the end-to-end intervention. We then created storyboards of the video content, planning for the types of graphics and on-screen animations that would align well with the audio. As all of the pieces came together, we finalized branding, user experience and interface designs, and video designs before moving the project into development.
INTERACTIVITY
Between videos, users had the opportunity to engage in on-screen interactive activities to enhance their understanding of the content. We created engaging sliders and interesting elements for the user to click for the reveal of more information.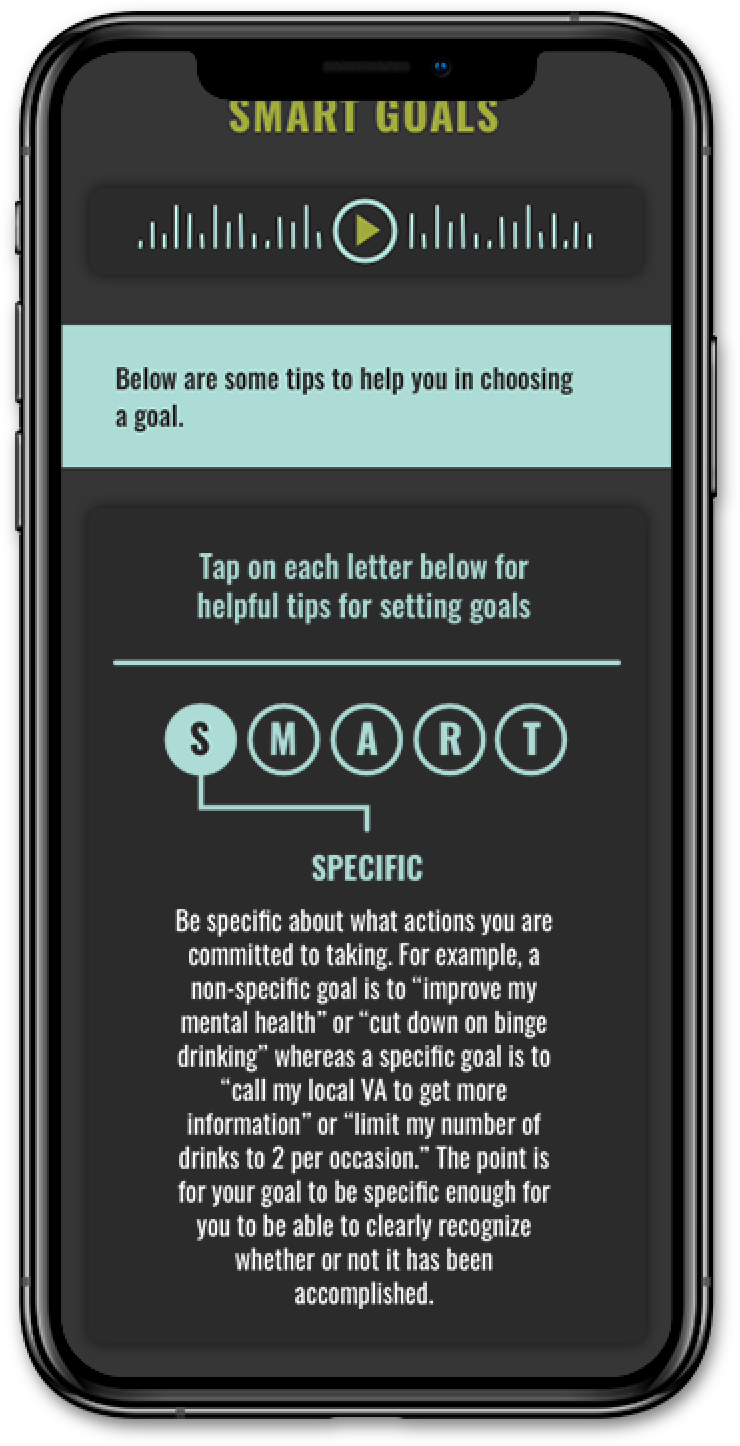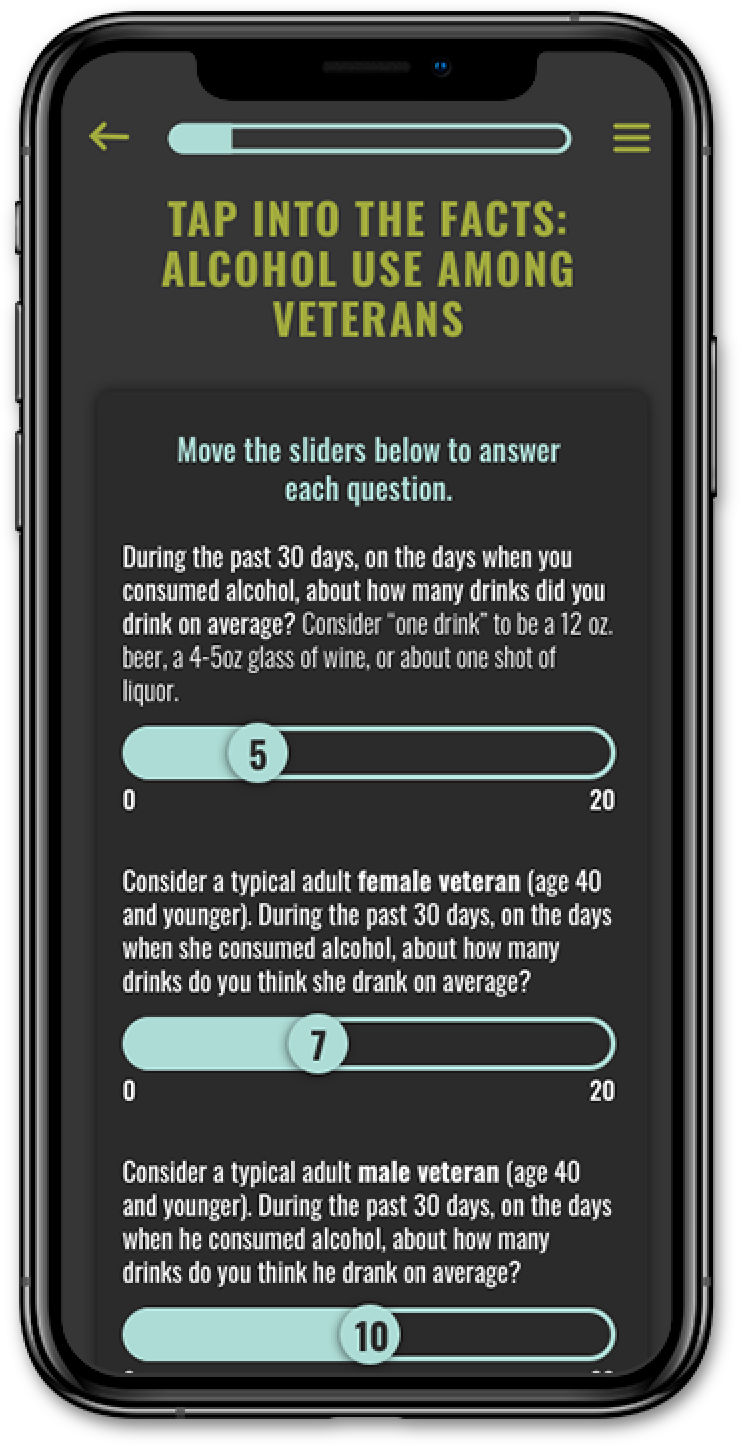 THE RESULTS
We built our clients an intervention that aims to improve the lives of our veterans, and because of the strong collaboration between both teams the app is attractive, engaging, quick and easy to use.
Technology
Node, React, TypeScript, PostgreSQL