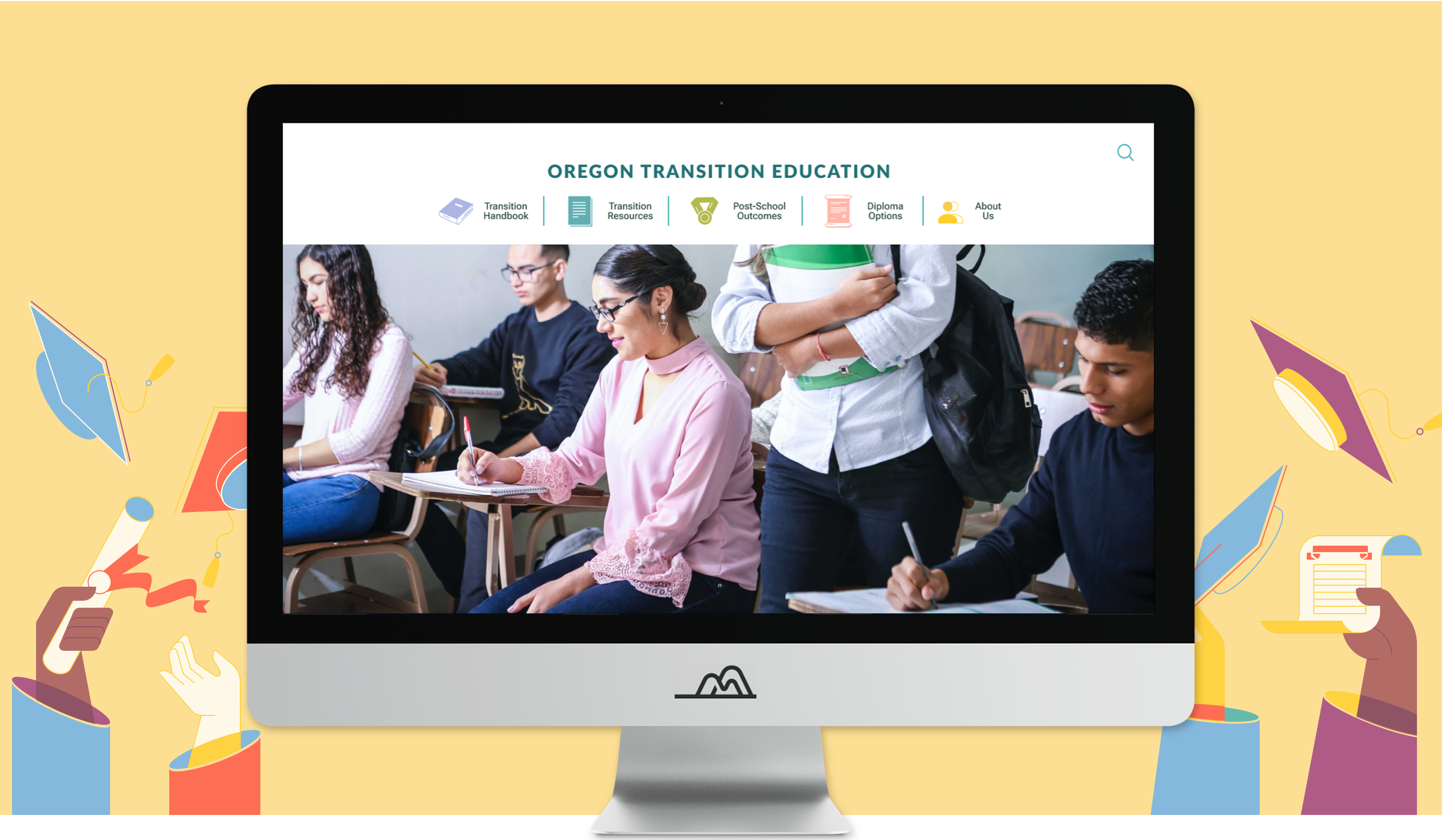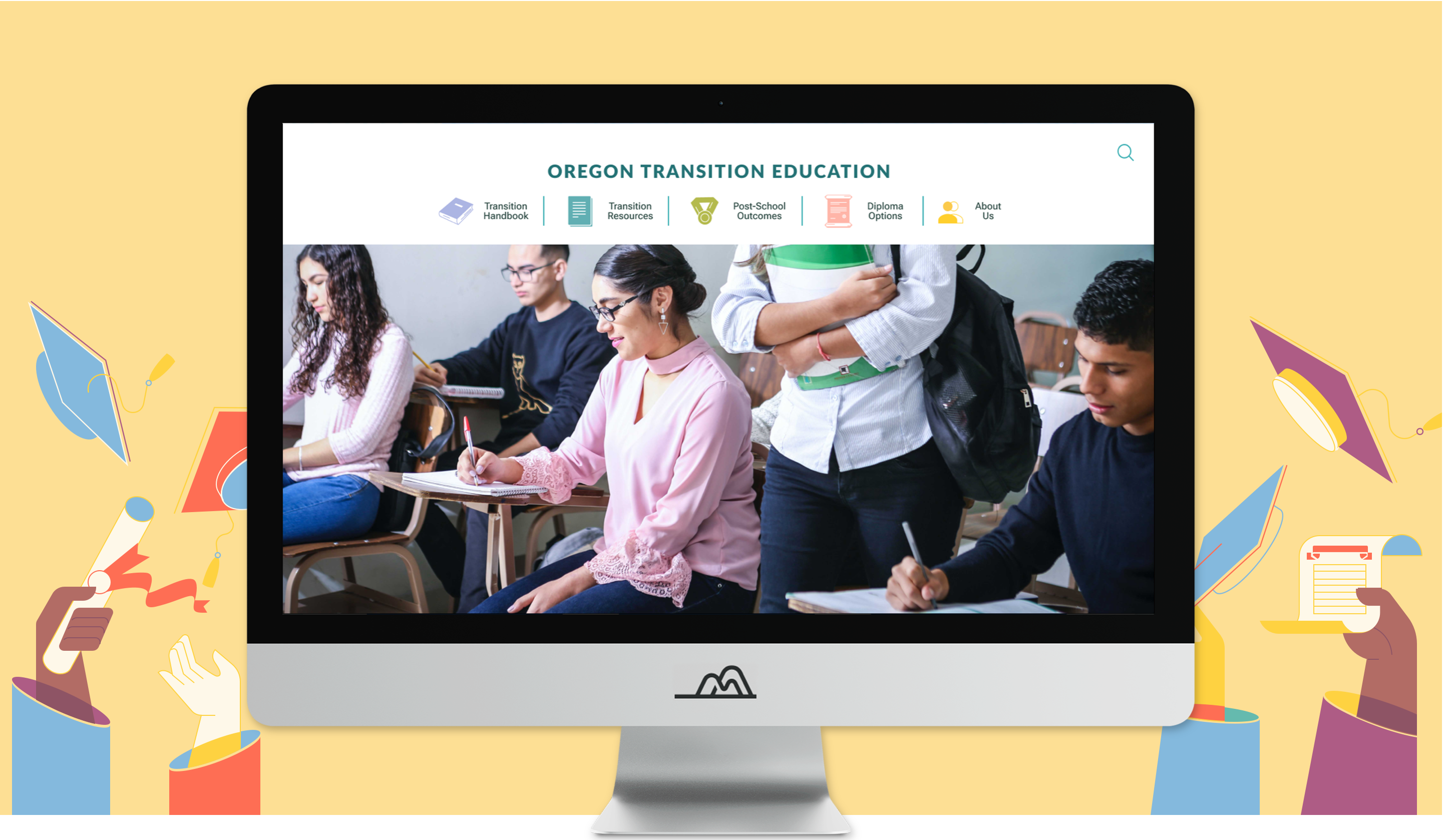 OREGON TRANSITION EDUCATION
STATE OF OREGON TRANSITION RESOURCE HUB
Product
An easy-to-navigate responsive transition website.
Project roles
Visual Design,
UI & UX Implementation,
Quality Assurance,
Development
THE CHALLENGE
The challenge on this project was to hone a diverse set of transition resources into an easily searchable — and aesthetically pleasing — user experience. Principals from the state of Oregon and the University of Oregon contacted Emberex, and asked us to streamline their two existing websites into an easy-to-use content management system that would allow the team to add and update resources as needed.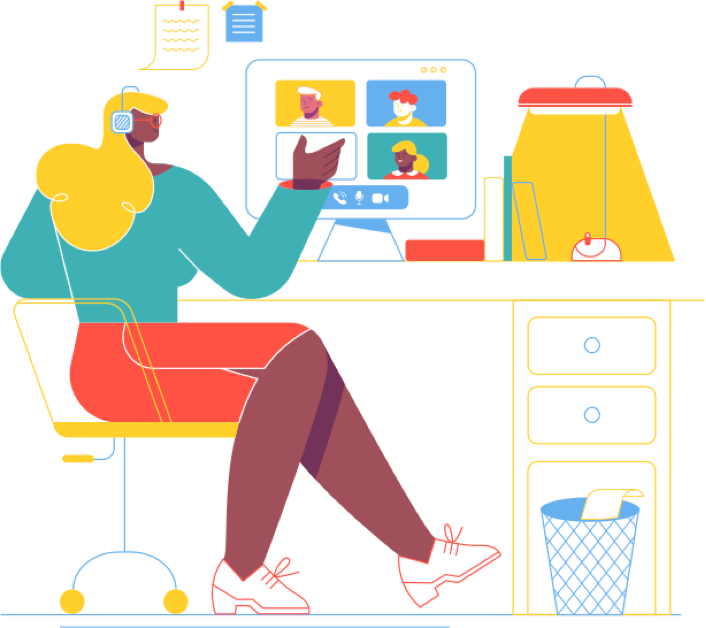 SWEET SUITE OF RESOURCES
Emberex was able to create an elegant, high-end responsive design in part because we leveraged existing illustrative resources. The Emberex design team scoured available resources to find assets that would increase vibrancy to create a colorful and engaging site. Our hope was to compel user engagement first, and develop a deep resource database second. We think we've succeeded.
THE PROCESS
Early in the design process we met regularly with the team to comb through their existing sites to understand both what was working and what wasn't. We were able to set some UX and UI goals that included an improved information architecture that would be easily searchable, and a light and colorful interface that would make searching feel enjoyable. We then did a comprehensive review of existing resources to complete our research phase. We shared wireframes for review, provided clickable prototypes, made a handful of revisions based on client feedback, and then proceeded to development of a custom Wordpress CMS site.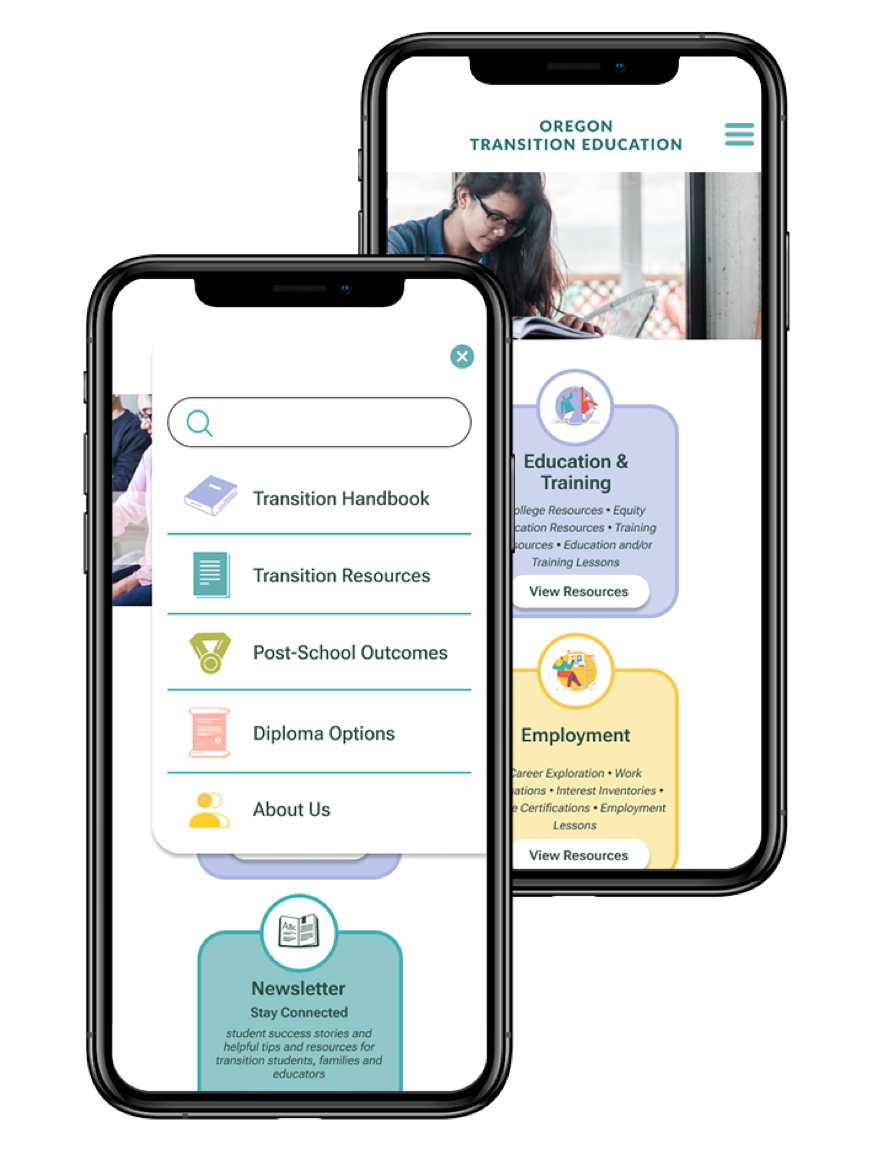 THE RESULTS
Oregon Transition Education is a powerful search tool that enables site visitors to access to the best transition resources available. With the aid of a custom WordPress CMS build, our clients will be able to add and edit resources on this site for years to come.
Technology
WordPress, PHP, React, TypeScript, MySQL