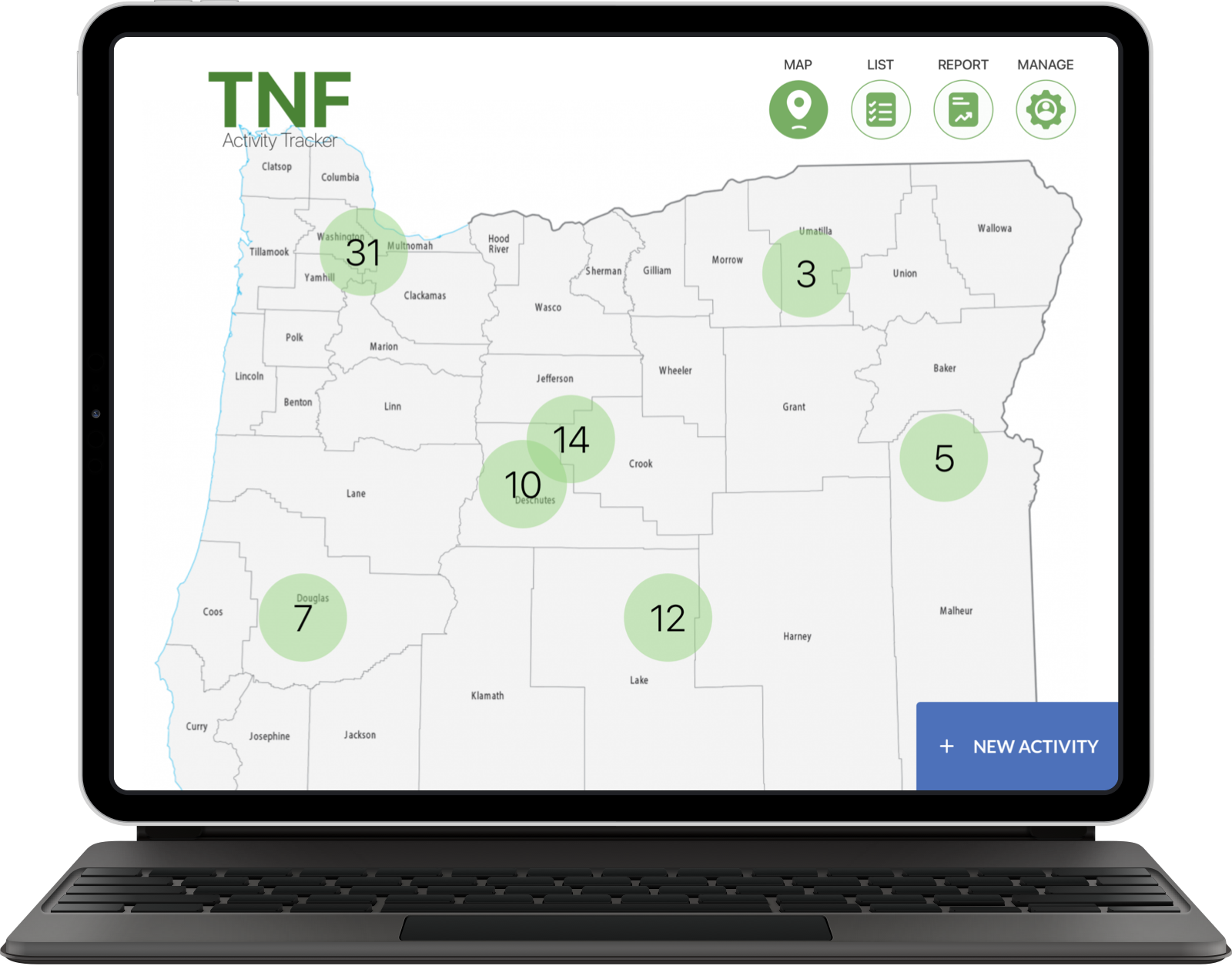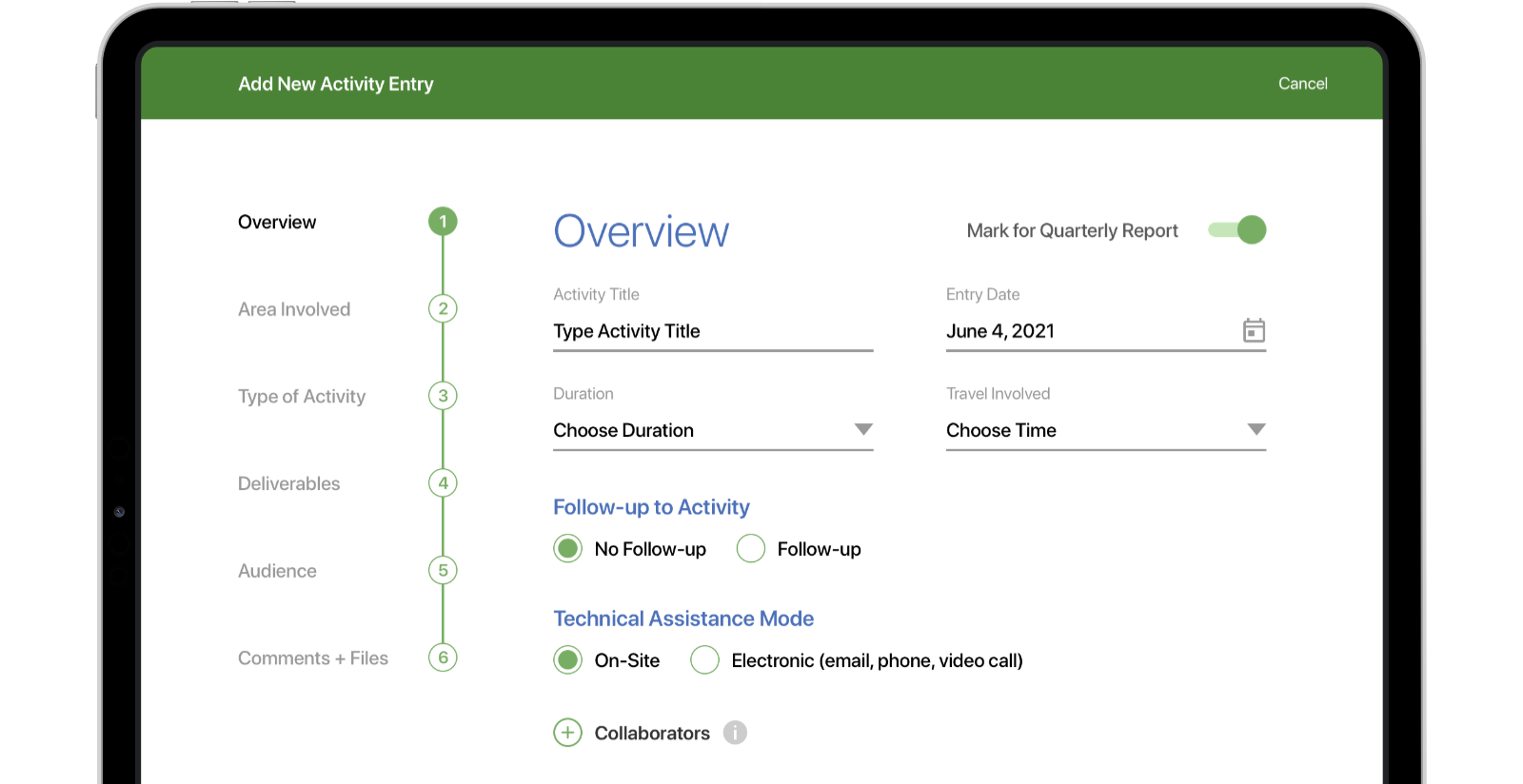 ACTIVITY TRACKING AND REPORTING APP
Product
Website redesign for a UO research department to clearly manage and assign roles within projects.
Project roles
Visual Design,
UI & UX Implementation,
Development,
Quality Assurance
THE CHALLENGE
The challenge of this project was to resist any temptation to add anything in excess - as the project's success hinged on its ease of use. Emberex worked with the TNF team to define project success, and hone in on the simplest user experience for data entry and data review. Together we identified opportunities for consolidation of data and optimal usability.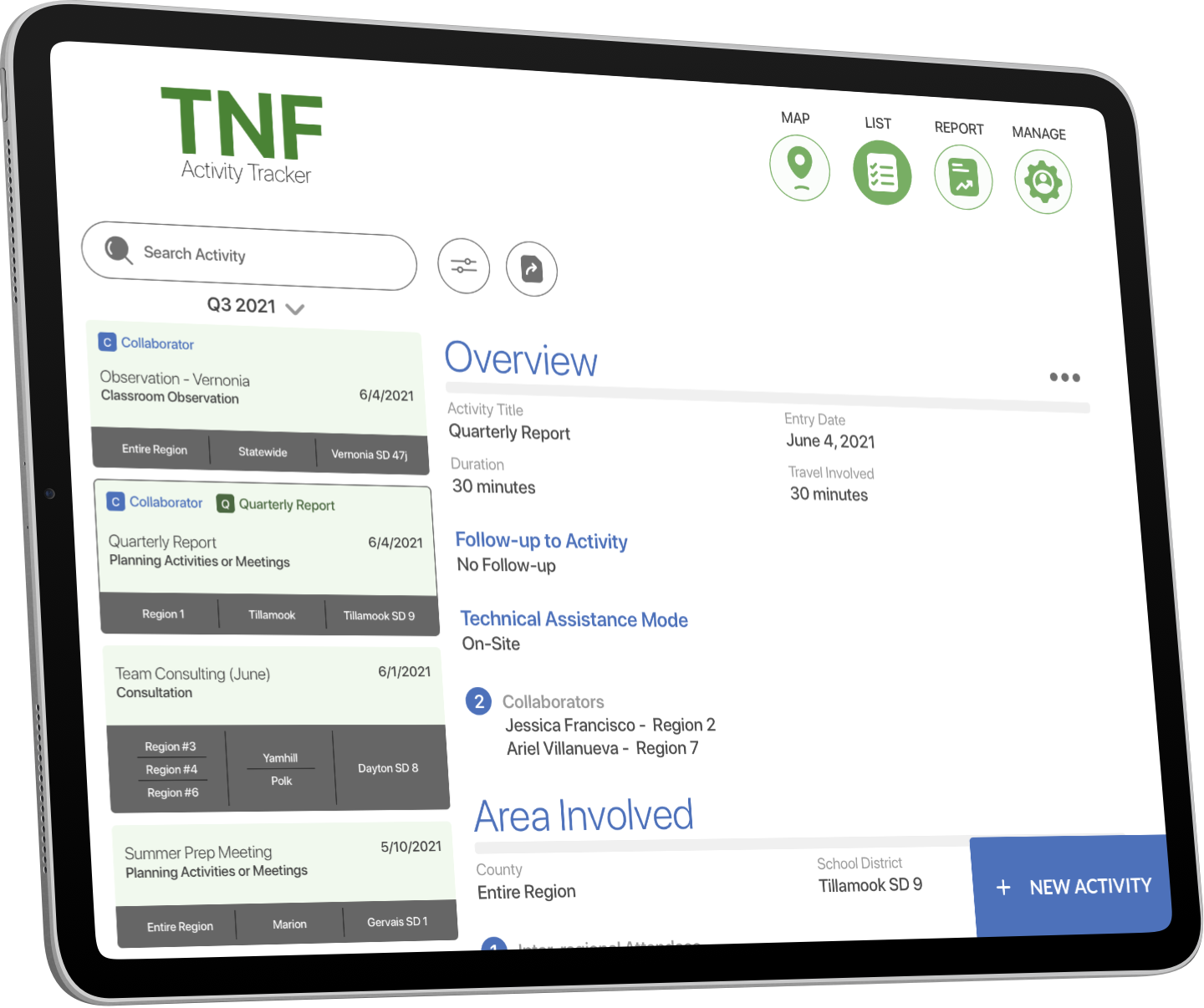 THE PROCESS
As always, we began with a Discovery process that allowed open communication amongst all stakeholders as we defined project goals and workflow. Then our design team created rough wireframes to review with the team. After a few revisions, we had agreement from all the stakeholders and were ready to move to exploring the final full-color look and feel of the application. Once that was complete our development team was able to build the end-to-end user experience.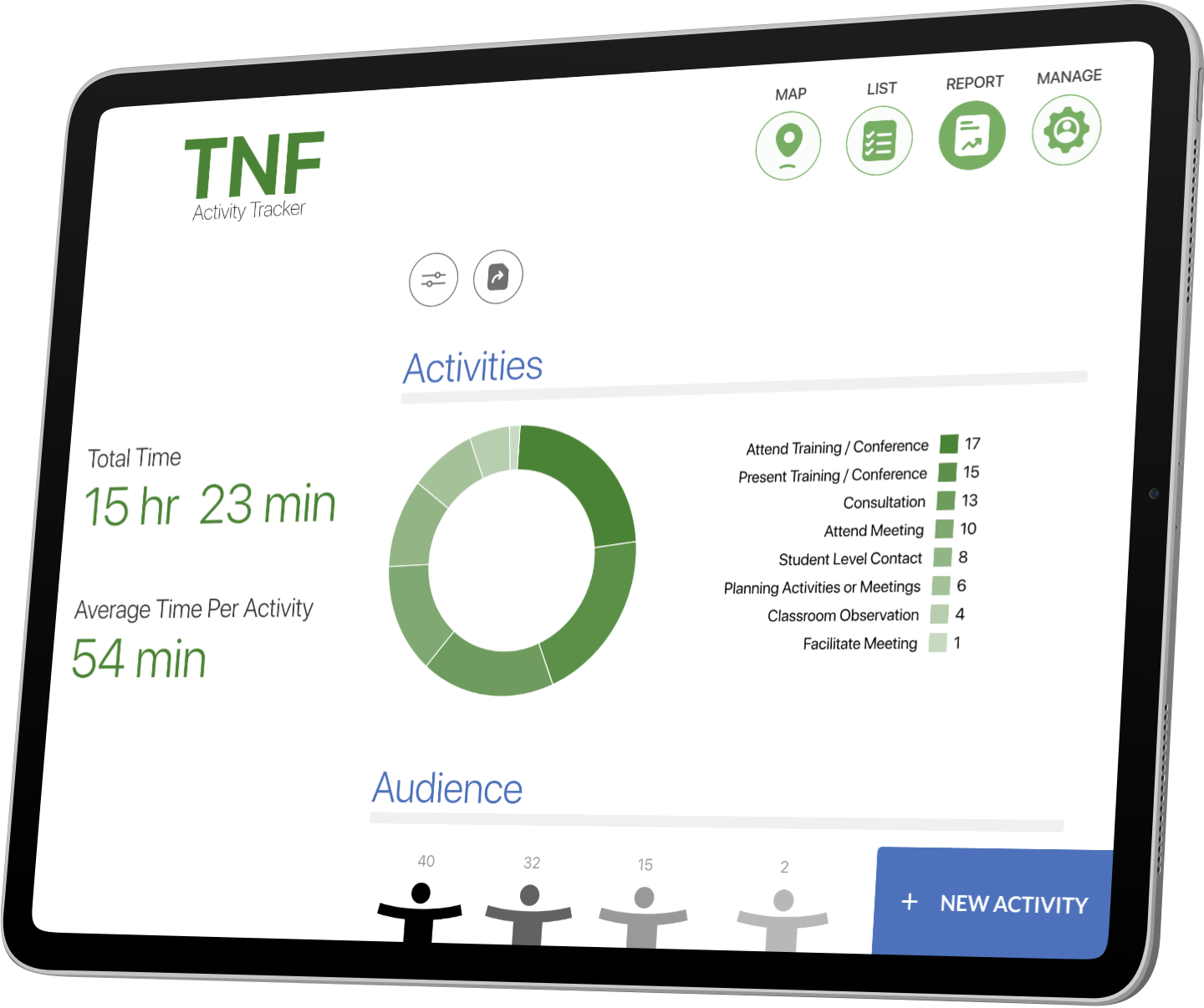 THE RESULTS
The new app allows users to quickly and easily record their data, manage ongoing and archived entries, and more.
Technology
Node, React, PostgreSQL