EDTECH LANGUAGE ACQUISITION APP + GAMIFICATION
Product
iOS App, for Language Acquisition Research
Project roles
Brand Design,
Application Design,
Development,
Quality Assurance
THE CHALLENGE
We were approached to build an app that would address STEM language-acquistion for Latino kids and families, to help prevent an opportunity gap in their futures. Because early development of academic vocabulary is key to school success, this app was developed to bridge these gaps in the STEM arena, for elementary age students and their parents. In addition, the app needed to provide students immediate feedback and be fun and engaging.
GAMIFICATION
Gamification was a critical element of this design - including drag and drop functionality, game progress indicator, trumpets sounding, and badges for lesson completion.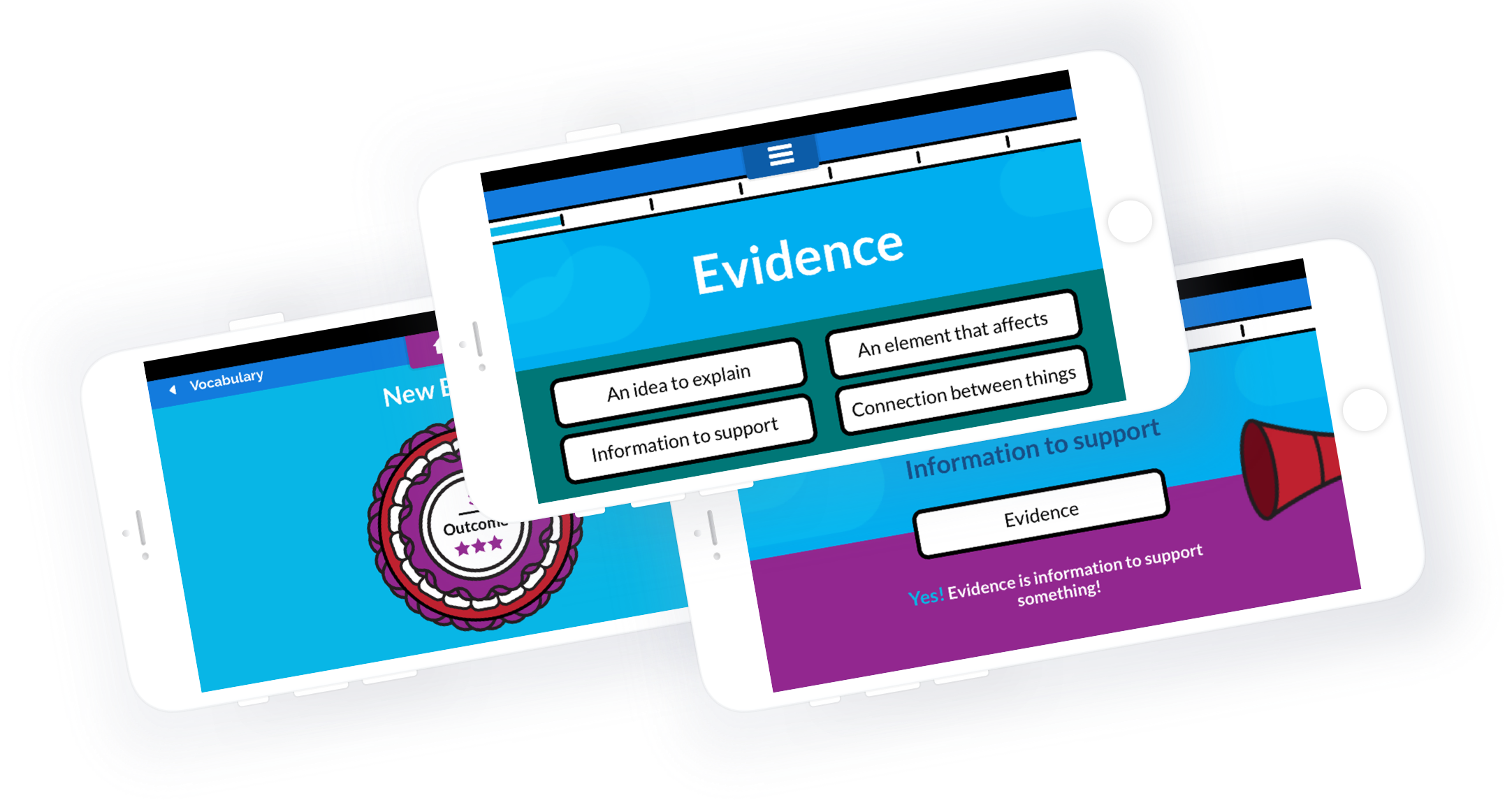 THE PROCESS
Over the course of several meetings, we worked closely with the client to hone in on game types, and functionality. This app has some complex audio requirements, so we were careful to plan for the right audio to play at the right time, with the right gesture. Once we clarified all requirements, we got started defining an overall look and feel for the app - beginning with a logo and login screen design. This would set the tone for the whole app design.
DESIGN THINKING
The STEM Familia branding was built on the concept of the coming together of home and school, in the acquisition of knowledge. The typography choices show the formal (STEM) and the informal hand-written (Familia) merging. Additionally, the conversations in the two places (home and school) each are identified with a unique color of conversation that flows from its space to merge above with the other. Illustration style is simple and approachable for elementary-aged students.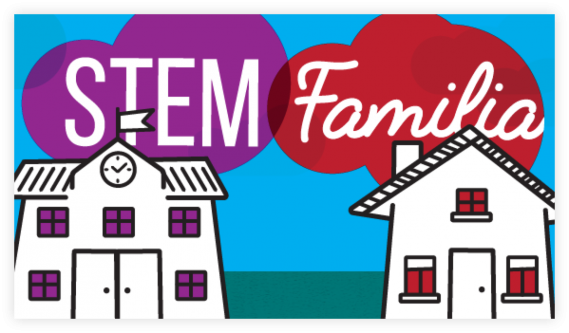 BUT THERE'S MORE
The user-centered experience is critical to the success of this app, but equally important is the back-end authoring tool. STEM Familia was designed for researchers to easily upload, edit, delete and deliver lesson content, as well as measure students' success and send communications that boost motivation.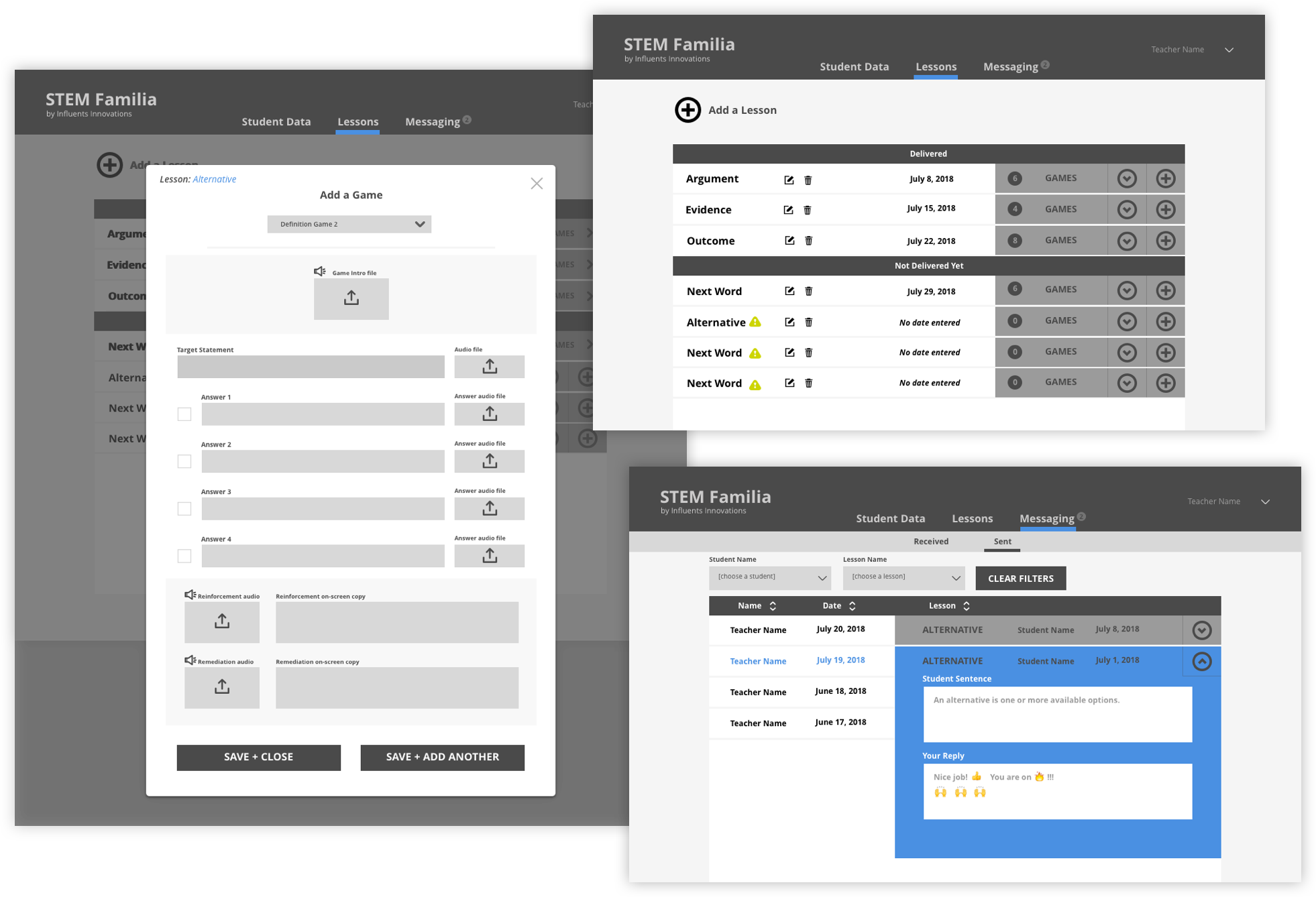 Technology
Cordova, React, Node, PostgreSQL